Knowledge and Innovation Communities (KICs)
How does the EIT work?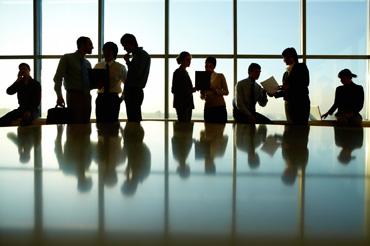 The EIT achieves its mission by fully integrating all three sides of the 'knowledge triangle', i.e. higher education, research and business, in Knowledge and Innovation Communities (KICs). By bringing together leading players from all these dimensions to cooperate within the KICs, the EIT is able to promote innovation in Europe. The EIT's first three KICs were launched in 2010:
and a further two in 2014:
EIT Health: addressing healthy living and active ageing
EIT Raw Materials: adressing sustainable exploration, extraction, processing, recycling and substitution
While the EIT´s Headquarters are situated in Budapest (Hungary), the EIT is not concentrated in one campus as a traditional institute, instead operating through the KICs. Each of the KICs operates across a number of hubs called 'co-location centres' and there are currently 19 co-location centres spread across Europe (see map). Climate-KIC additionally operates through six regions, each led by a regional or local government in Regional Implementation and Innovation Communities (RICs).
How do the EIT's KICs work?
KICs carry out a whole range of activities, covering the entire innovation chain – including training and education programmes, reinforcing the journey from research to the market, innovation projects and business incubators. KICs have been conceived so that they are able to react in an effective and flexible way to new challenges and changing environments.
Each KIC has been set up as a legal entity and has appointed a CEO to run its operations – a first for an EU initiative. The EIT has provided the KICs with a great degree of autonomy to define their legal status, internal organisation and working methods.
The KICs are driven by a pursuit of excellence in all of their activities and are established with the aim of reaching the necessary critical mass to achieve systemic impact, including the creation of new businesses and new jobs, and the promotion of new skills and entrepreneurial talent in the economy.