Knowledge and Innovation Communities (KICs)
What is a KIC?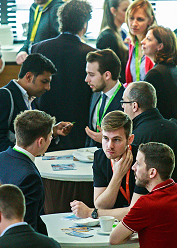 The EIT's Knowledge and Innovation Communities (KICs) are partnerships that bring together businesses, research centres and universities. They allow:
innovative products and services to be developed in every area imaginable, including climate change, healthy living and active ageing
new companies to be started
a new generation of entrepreneurs to be trained
The KICs carry out activities that cover the entire innovation chain: training and education programmes, reinforcing the journey from research to the market, innovation projects, as well as business incubators and accelerators. The EIT's role is to guide the process and set the strategies, but it's up to the KICs to put these into practice and provide results.
There are currently six KICs and each focuses on a different societal challenge:
Each KIC has been set up as a legal entity and has appointed a CEO to run its operations – a first for an EU initiative. The EIT has provided the KICs with a great degree of autonomy to define their legal status, internal organisation and working methods, and the KICs have been conceived so that they are able to react in an effective and flexible way to new challenges and changing environments. Gain access to new markets and take advantage of new business opportunities by becoming part of the EIT Community. Increase your innovation potential!
How do the EIT and KICs work together?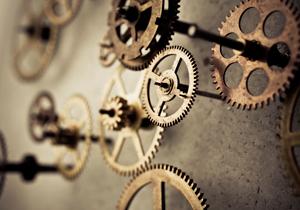 The KICs are created by the EIT to achieve the EIT's mission of boosting innovation in Europe, creating growth and jobs, and creating the entrepreneurs of tomorrow.
The EIT sets the educational, entrepreneurial and innovation strategies for the KICs by outlining activities that contribute to the integration of the knowledge triangle. These activities are set out in individual Framework Partnership Agreements and Specific Grant Agreements signed with the KICs. The former establishes long-term cooperation and sets out its terms and conditions as well as the general terms and conditions, rights and obligations applicable to the specific grants that may be awarded by the EIT for actions under the Framework Partnership Agreement, which is entered into for a period of seven years.
To find out more about the relationship between the EIT and its KICs, click here.
What does the EIT do? 
To find out more about what the EIT does, check out the 'EIT at a glance' page.
The EIT is a unique European initiative that brings together leading universities, research and companies to form dynamic partnerships.