2018 Call for Proposals
This page is dedicated to the EIT's upcoming Call for Proposals to be launched in early 2018.
Competition for new innovation communities: EIT Manufacturing and EIT Urban mobility announced!
As established in the EIT's Strategic Innovation Agenda and in the Horizon 2020 Regulation, the next innovation communities to be established by the EIT in 2018 will address the thematic fields of:
Urban Mobility: smart, green and integrated transport *
As well as this, the EIT has decided to relaunch the Call for: 
Added Value Manufacturing *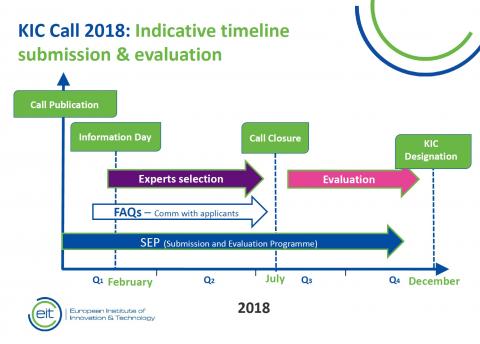 This page will be updated as new documents or information become available before the publication of the Call and all the latest official updates and documents relating to the Call will be made available here. 
The following background documents may be useful for potential applicants: 
Read the 2018 Call Evaluation Criteria 
---
*     Subject to the outcome of the EIT's mid-term evaluation by the European Commission.
---
2018 Proposals Call Documents