EIT Alumni
The EIT Alumni Community is a community for all EIT students and alumni, regardless of what Innovation Community you belong to, what area you specialise in, or what part of the world you live in. Be part of this exciting community, find opportunities from all over Europe (and beyond), and learn, create and be a change agent!
Through EIT labelled and Innovation Community entrepreneurial education and training programmes, students acquire the entrepreneurial skills and competences which are essential to tackle the societal challenges of our time and to drive future change. As future entrepreneurs, intrapreneurs, innovators, policy makers and change agents, EIT graduates have a high potential to contribute to spurring innovation and entrepreneurship in Europe and globally. To leverage this potential it is vital that the entrepreneurial aptitude created during their education period is continuously nurtured to "keep the fire burning" - putting the acquired skills into practice and developing them further. An effective way of cultivating the entrepreneurial drive is to connect with peers and like-minded people.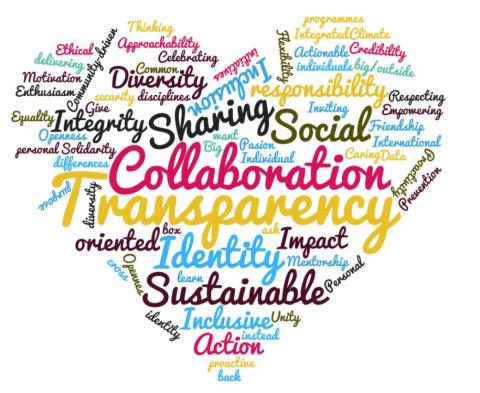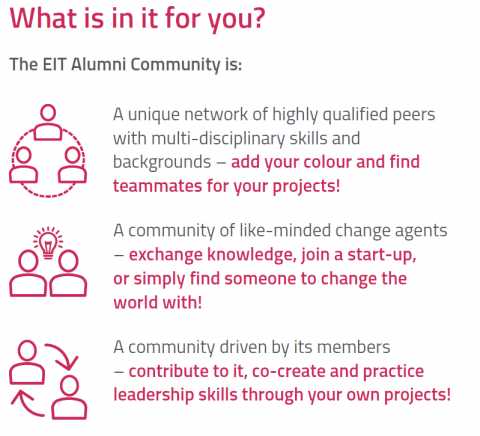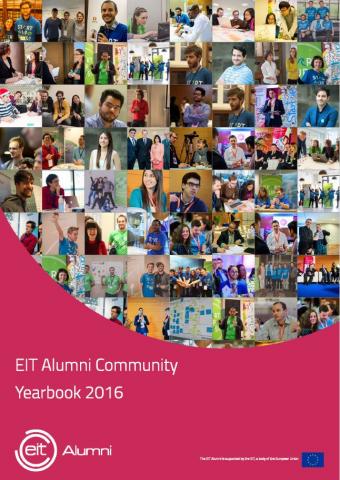 The EIT Alumni and students from EIT-labelled educational programs gather during EIT Connect events (the last one took place 15 & 16 October 2017 in Budapest - check out the gallery here) to contribute to the development of the EIT Alumni Community by developing ideas and proposing ways to implement them jointly. The events are also a unique opportunity for sharing knowledge and experiences, discussing entrepreneurial ideas with fellow students/alumni in a cross-disciplinary way and finding partners for exchange of ideas and potential collaboration.
Want to know more about the EIT Alumni? Read about last year's EIT Connect, part of INNOVEIT 2016 the EIT's Innovation Forum and much more in the
2016 EIT Alumni Community Yearbook
.
Follow the EIT Alumni Community:


Are you a studying in a EIT labelled-educational programme? Or you have already graduated and you would like to keep in touch with the community and connect with the other EIT Alumni? Join the LinkedIn group* at http://linkd.in/1b8pfme .
*The access is granted just to students and alumni from EIT-labelled educational programmes . For more information on the Masters and Ph.D programs, please consult the relative websites or follow the link above. 
Find out more about the EIT Alumni Community: