EIT Migrant Initiative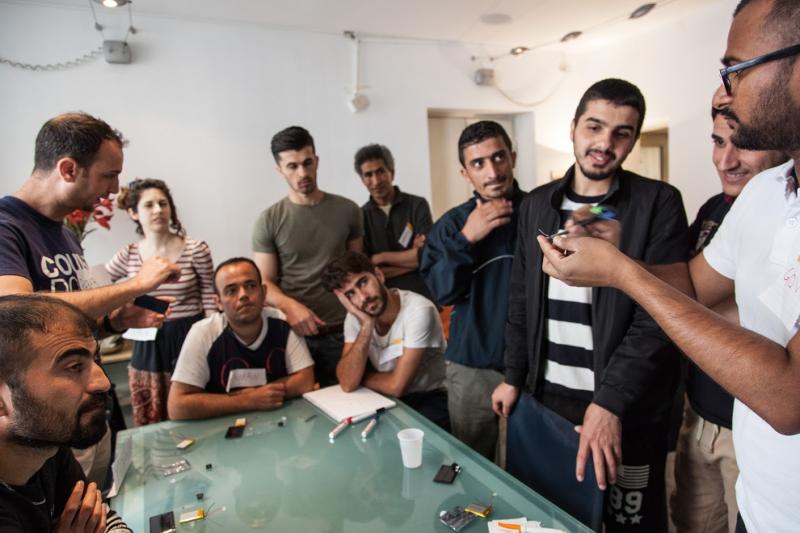 Currently, one of the main societal challenges in Europe is the integration of migrants and refugees. More than one million third-country nationals have arrived in the European Union in the last two years. Urgent support is needed to help these people gain access to education and employment. The EIT, as Europe's most important initiative in innovation and the largest innovation community in Europe, has significant potential to assist the EU with social integration and the inclusion of these vulnerable groups. 
The pilot project aims to deliver entrepreneurial training programmes for migrants and refugees and multiply the positive results already obtained from the ongoing projects of EIT Community stakeholders. The EIT's Innovation Communities take different actions to tackle the challenge of migration in Europe: 
LEDsafari, supported by EIT Climate-KIC, has conducted training for asylum seekers on how to build a solar lamp for sustainable energy use. 
"Capiche" project was launched by the EIT Digital Cities Action Line as an information and communication service to support refugees with reliable translation and as a news delivery tool.
Global Health Case Challenge 2017 is organized in partnership with UNFPO and The University of Copenhagen as a part of EIT Health's Innovation Day to provide a real-world challenge for students on specific problem of Migrant Health: this year they address an issue of lack of access to healthcare migrating women at a time of armed conflicts and refugee crisis.
The long-term objective is to use the EIT's unique position to assist integration efforts via entrepreneurial education, thereby contributing to smart, sustainable and inclusive growth, to job creation and to enhancing the competitiveness of the EU. In the process, the EIT will also steer the formation of a migrant entrepreneurship network with the direct support of the Innovation Communities and external stakeholders. 
Planned activities for 2017  
In 2017, the EIT is launching a pilot project to foster the integration of migrants and refugees through entrepreneurial education programmes.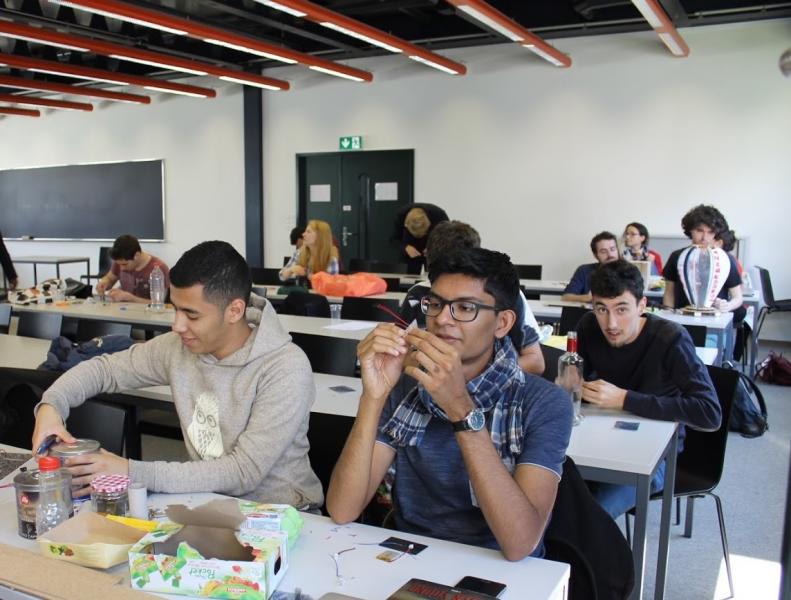 The pilot project consists of training sessions and workshops for third-country nationals, empowering them  to become entrepreneurs. Additionally, success stories and experiences are collected by the EIT from the relevant stakeholders and representatives of the EIT's six Innovation Communities with a view of contributing to the development of the project and to become a strong source of motivation for the migrant and refugee communities. Results of pilot activities and reports on successful migrant innovators and entrepreneurs coming from the EIT's network will help to develop a distinctive EIT format of the activity that combines the development of entrepreneurial skills with innovative learning methods. 
With the assessment of pilot project results and impact, in 2018, the EIT will continue to widen its approach towards the challenge with relevant stakeholder cooperation and an effective scaling-up of existing activities.
Return to this page later for updates on the project.