Master's Programmes
EIT Climate-KIC Master's Programme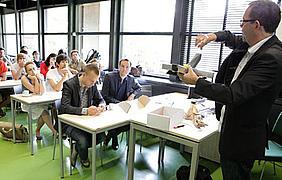 EIT Climate-KIC runs a climate innovation programme which adds value to existing Master programmes offered by European Climate-KIC partners institutions in The Netherlands, Germany, France and the UK. Integral elements of this innovation programme are:
The Journey, a five-week intensive climate innovation school,
SPARK! a series of thought-provoking talks and seminars,
The development and delivery of a climate innovation project.
Students will:
discover how the latest climate change science is being transformed into new products and services,
examine market drivers of climate innovation, including policy, legal and financial incentives or constraints,
explore the potential for launching your start-up business venture with support from EIT Climate-KIC business coaches and our Greenhouse.
The following video presents a recap of the 2014 edition of The Journey's final week in Wroclaw, Poland.
For more information, visit the Climate-KIC Masters education website!
---
EIT Digital Master School
The Master School is a two-year masters programme with eight technical Majors and a Minor in Innovation & Entrepreneurship.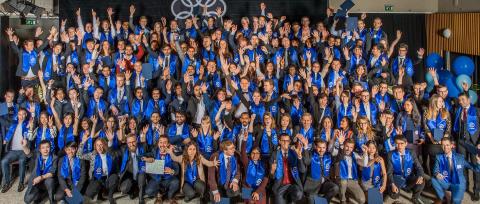 20 European top universities, renowned researchers and leading businesses are in partnership with EIT Digital to provide cutting-edge ICT excellence in combination with innovation and entrepreneurship training, leading to a double degree and an EIT-labeled Certificate.
Master in ICT Innovation
Students are enrolled in new master programmes in "ICT innovation" through which they will be awarded a double degree degree accompanied by an EIT Digital diploma supplement documenting the EIT Digital specific learning outcomes.
Major Subjects
The Masters Programme in ICT Innovation consists of 8 technical majors:
Digital Media Technology (DMT)
Cloud Computing and Services (CCS)
Embedded Systems (ES)
Human Computer Interaction and Design (HCID)
Internet Technology and Architecture (ITA)
Security and Privacy (SaP)
Software and Service Architectures (SSA, before SDE)
Data Science (DS)
For more information, visit the EIT Digital Master School website!
---
EIT Health
EIT Health CAMPUS is building a brand for excellence in education, developing a virtual marketplace for learning, providing access to various modalities of educational activities combining technical know-how with best pedagogic practices.
CAMPUS develops and supports Master and Phd Programmes delivering Innovation and Entrepreneurship in areas relevant to EIT Health.
The current EIT Health landscape of degree programmes consists of two EIT labelled Masters which will be funded from 2017:
For more information, visit the EIT Health Campus website!
---
EIT InnoEnergy MasterSchool
The Master School in Sustainable Energy offers programmes which are directed at a completely new type of education in the energy field, by mobilising the innovative and entrepreneurial spirit of the students. At the same time, the full energy knowledge students receive in a "classical" two year energy master programmes is kept. This gives the graduates a very deep understanding of the world's energy challenges paired with a significant insight into how energy businesses are created and into the industrial perspective of the energy side.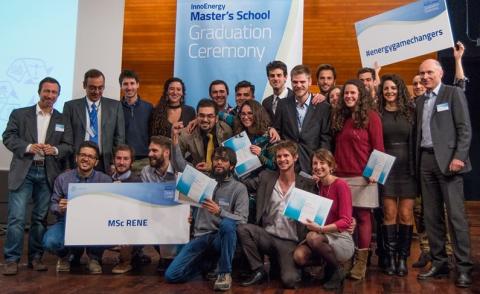 For more information, visit the EIT InnoEnergy Masterschool website!
---
EIT Raw Materials
Masters Education
Within the Raw Materials Academy, the Master's Education strand offers students industry-focused programmes which enable collaboration with top specialists in the field from academia, research and industry. The unique and innovative entrepreneurship components will equip students with a problem-solving mindset to tackle future challenges across the entire raw materials value chain. Masters Education at EIT RM promotes interdisciplinary, international collaboration and within a programme, students have the opportunity to study at several centres of excellence throughout Europe.
The RawMaterials Academy portfolio currently includes the following EIT labelled Masters programmes: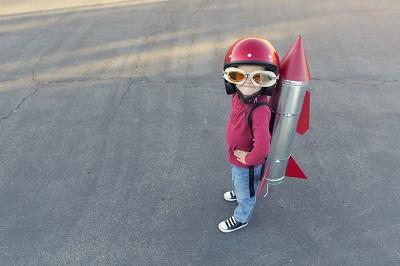 For more information about all of our Masters programmes and related courses, including those with the EIT label, please visit the EIT RawMaterials website.