Innovation Community programmes
Climate-Change Mitigation and Adaptation
EIT Climate-KIC Postdoctoral and professional education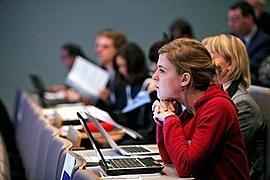 Postdoctoral Education - This climate innovation programme for postdoctoral researchers employed at EIT Climate-KIC partner institutions in Europe includes The Journey, a five-week intensive climate innovation summer school.
Professional Education - This programme for executives, managers and employees in business and government helps to understand and address the climate change challenge as it relates to an individual's professional environment. Participants will:

Explore the issues in a peer community and develop responses to them using a range of accredited and non-accredited modules.
Establish and maintain the highest standards of sustainable practice in Europe and beyond.

Design tailored climate change solutions in focus groups, in workshops, and at thought-leadership retreats.

​

​

Customise their participation via a range of time-sensitive options, including short courses, e-learning and learning in the workplace.
For more information, please visit the EIT Climate-KIC Professional Education pages!
---
Software Campus
Leadership Training program for future ICT Leaders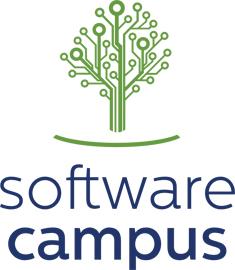 Software Campus is a joint program of 9 corporate and 8 academic partners managed by EIT Digital Germany, aiming to provide leadership skills and carrier opportunities to future ICT Leaders. It is funded by the German ministry of education and research and its corporate partners. It provides following modules:
Leadership Training – Software Campus participants receive the best of the corporate partner's trainings and seminars with regards to social skills, methodological skills and leadership skills.
Mentoring and Networking - High–level mentors from the corporate partners provide insights and guidance to the participants, who form an own network of future leaders.
IT project – Participants enrich their regular education (Master thesis or PhD) by setting up and managing an IT-project with up to 100,000€ funding each from the German ministry of education and research.
For more information, please visit www.softwarecampus.de
---
Sustainable Energy
EIT InnoEnergy Executive Education and Post-Master
Executive MSc in Energy Engineering and Management - This programme is directed towards engineers with a professional experience in, for example, power plants. During the 18 months part-time studies, the candidates will stay in their industrial positions and receive crash courses in both technical and business related energy aspects.
Innovation and Entrepreneurship (one year) - This programme is mainly directed towards students who have a larger interest in the entrepreneurial side and who want to identify opportunities for future energy-related businesses. Duration: one year
PD ENG in Smart Energy Buildings and Cities (two years) - This programme is directed towards people looking for a higher education with a stronger industrial orientation than a traditional PhD programme. During the two year programme, the students will have a direct industrial experience. The innovative and entrepreneurial aspects of energy technology play an important role in these studies.
For more information, please visit the EIT InnoEnergy Education pages!