Connect, Collaborate, Innovate with fellow entrepreneurs and like-minded fellow alumni at the EIT Alumni CONNECT 2019!
Image
EIT Alumni CONNECT is the annual meetup of the wider community. Over 130 Alumni from the EIT's Innovation Communities come together to connect, build partnerships, co-create on projects and work together to build and develop the EIT Alumni Community.

2019 marked the fifth installment of the event. Taking place on 14 October in Budapest, EIT Alumni CONNECT '19 was once again bringing together alumni from EIT Health, EIT Digital, EIT InnoEnergy, EIT Climate-KIC, and EIT RawMaterials. The exciting event was be hosted at the Brody Studios, a wonderful bohemian styled venue situated in the heart of Budapest with a variety of creative and inspiring spaces. 

The event was themed around the UN SDGs (Sustainable Development Goals) and how the EIT Community can contribute to their progression. We decided to focus on UN SDG 11. 'Sustainable Cities and Communities'. Given the diverse nature of our community and our expertise in different fields, we believe this is a theme which all five communities of the EIT Alumni network can approach in their own way, allowing us, as the collective EIT Alumni Community, to tackle this goal in a unique and multi-disciplinary manner.
Our question to participants was:
How can communities make cities inclusive, safe, resilient, and sustainable?
Alongside the many interactive networking sessions, a fantastic series of workshops are on offer to our members, offering unique insights from external European organisations and from members of the Alumni Communities: The CommUnity by InnoEnergy, EIT Health Alumni, EIT Digital Alumni, EIT RawMaterials Alumni and EIT Climate-KIC Alumni. Whether you want to sharpen your current skills, explore opportunities across sectors or meet like-minded professionals, you will find what you want - all under one roof!
Participants had the chance to: 
Find potential partners for future collaboration opportunities
Taking an active part in a variety of thought-provoking and challenging dialogues
Gaining valuable advice and insights from our keynote speakers
Meeting the EIT Alumni Board and representatives of other Alumni Communities and having a say in shaping the future of our community.
Explore our 2019 event programme here: 

Image
Meet our key note speakers
Maria Tsavachidis, CEO of EIT Urban Mobility
Image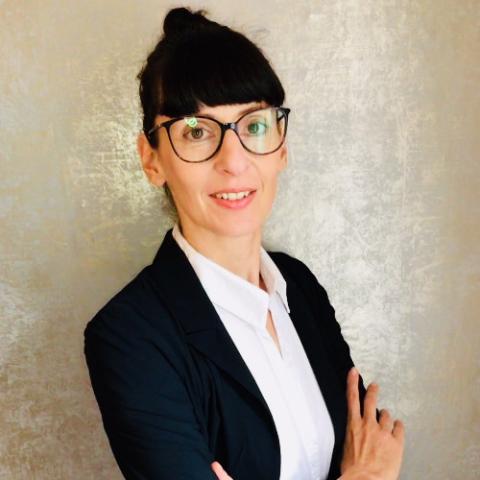 Maria Tsavachidis started her career as a researcher in the field of Intelligent Transport Systems and holds a PHD in traffic engineering from the Technical University of Munich. She has been responsible for Innovation at Siemens for more than 20 year in different positions. Before taking the position of interim CEO at EIT Urban Mobility, she was leading the Business Innovation Group at Siemens Consulting.
Niclas Holmberg Managing Director Listings Sweden
Image
Niclas is responsible for listings in Sweden on the Main List and First North. He previously served as Vice President and held several senior positions in Capital Markets, Asset Management and International within the banking sector. Niclas has studied economics at Stockholm University, University of the West Indies and Wharton University of Pennsylvania. During his time in the West Indies he served as national team coach in table tennis for Trinidad and Tobago. 
---
Meet the 2019 CONNECT organising team 
Image

​

Timo Uustal, alumnus of EIT Health and EIT Climate-KIC
Who am I?
I am the currently the CEO of Nursebeam, a medical bot for travellers. Previously I was the Director of Estonian Weather Service and creator of Estonian Climate Change Adaptation Strategy 2030.
Why do I want to organise CONNECT 2019?
I believe that great ideas are born when bringing people with different backgrounds together. As CONNECT 2019 unites five different Innovation Communities, I trust we are creating a promising environment for new successful ventures for achieving SDG targets in Europe and beyond.
My fun fact:
I got my first mobile phone by winning a science hackathon 19 years ago.
---
Image

​

Camila Rincon, alumna of EIT Climate-KIC
Who am I?
I am a climate KIC Alumni (I was part of The Journey 2018: Cyprus- Sofia). I am a Chemical engineer with a master in Sustainable cities.
Why do I want to organise CONNECT 2019?
I am thrilled about being part of Connect 2019  because I truly believe in the power of community, and how it enables us to help people in a way we couldn't have done as individuals.
My fun fact:
I love to dance and get to know different cultures
---
Image

​

Davor Ljubenkov, alumnus of EIT Digital 
Who am I?
I am a  data scientist and data visualisation specialist
Why do I want to organise CONNECT 2019?
Networking, planning, organisation, problem solving, management. Ultimately, to come together as a community of europeanised professionals and utilize individual strengths in tackling global issues.
My fun fact:
Apart from being a beach bum, I've had my fair share of artistic escapades: live national television music performances, getting oil on canvas paintings exhibited, and dabbled in studying a dozen different spoken languages.
---
Image

​

Hesham Nasr, alumnus of EIT InnoEnergy
Who am I?
I am an InnoEnergy MSc Student and CommUnity Leader who works currently in a cleantech start-up in the Netherlands called Heat Power BV.
Why do I want to organise CONNECT 2019?
I joined the organisation team of the EIT CONNECT 2019 as I truly have faith in the creation of opportunities through knowledge exchange, thus I always do my best to engage in activities that aim to connect people and foster co-creation.
My fun fact
I can write names in Hieroglyphics. 
---
Image

​

Aicha Kombate, alumna of EIT Digital 
Who am I?
I am an EIT Digital alumna, graduated in 2015 from both Trento University and Nice Sophia-Antipolis University with a major in Internet Technologies and Architecture. I am currently a Software Quality Assurance Engineer at Dailymotion, in Valbonne (South of France).
Why do I want to organise CONNECT 2019?
I love organising and taking part in EIT gatherings and events. I've had the amazing chance to attend the first EIT Connect held in Budapest in November 2013 and to organize the first EIT Digital meetup in the South of France in May 2019. After all these years of being a participant, I wanted to actively contribute to the future of the community and be involved in shaping and building great, impactful and memorable events for all the alumni of the EIT family. And one of the ways of doing so is to be part of the CONNECT 2019 organization team so here I am! :)
My fun fact:
When I'm not working, you'll find me among others, trying to go to the gym, DIY hair braiding, and learning how to play drums like a beast :D - My friends call me MRI scanner due to the fact that they believe that few things escape my attention. Blame the bug tracker in me.
---
Image

​

Denis Gontcharov, alumnus of EIT RawMaterials, and President of the EIT RawMaterials Alumni 
Who am I?
I work as a Process Engineer at TRIMET Aluminium SE. Throughout my Materials Engineering studies at KU Leuven, I had a strong interest in process metallurgy, more specifically the production and recycling of non-ferrous metals.
 
---
Image

​

Haroon Ahmad, alumnus of EIT Health
Who am I?
I am a part of EIT Health, and currently working as a Regional Representative within the UK. Recently, I have graduated from Imperial College London with a Management BSc and have returned to the University of Birmingham to complete my final year of medical school. Alongside my studies, I am also working on my start-up for which I am being supported by the Healthcare Leadership Academy.
Why do I want to organise CONNECT 2019?
With a passion for innovation, entrepreneurship and leadership, I am looking forward to working and networking with individuals that hold a similar interest among the EIT community.
My fun fact:
I have been on national TV on three occasions.
---
Image

​

Tiago Mendes, alumnus of EIT InnoEnergy and EIT Alumni Board member
Who am I?
I'm an EIT InnoEnergy Master School alumnus, currently working as Junior Project Manager for EIT InnoEnergy's service Open Space Studio and representing the InnoEnergy CommUnity at the EIT Alumni Board.
Why do I want to organise CONNECT 2019?
The EIT CONNECT event seems to me like the perfect setting for creating common understanding and collaborations between Innovation Communities and if we are serious about progressing sustainability in Europe, we need to foster more connection and innovation also in such cross-disciplinary ways. I'm excited to put my experience of organising and facilitating co-creative dialogues for EIT InnoEnergy, and specially within our CommUnity, to contribute to this.
My fun fact:
I suspect that my centre of gravity is slightly off.