Nominated by
EIT Climate-KIC
The project
Xavier Bengoa is representing the entire team behind the geoFootprint innovation project.
Partners
geoFootprint, Cool Farm Alliance, Arx-IT.
The innovation
geoFootprint aims to transform sustainable management of agricultural systems by enabling actors across agri-food supply chains to better measure, monitor, and manage agricultural crop production, and therefore prioritise action where it matters most.
Factsheet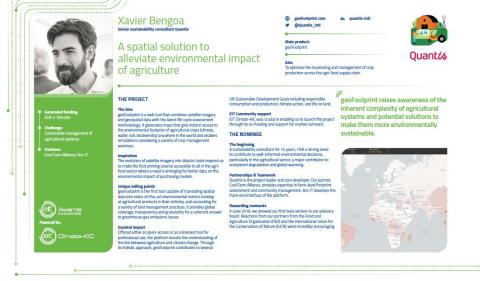 Social Media