Nominated by
EIT Manufacturing
The project
Ana Machado Silva is representing the entire team behind the Zero Defects 4.0.innovation project.
Partners
Sonae, FEUP University of Porto, INESC-TEC, LMS University of Patras, Innowave.
The innovation
Zero Defects 4.0 is a data-driven Decision Support System that improves manufacturing decision making in order to ensure an improved and consistent level of product quality (towards zero defects), whilst generating higher production efficiency and more agile and cost-efficient product development.
Factsheet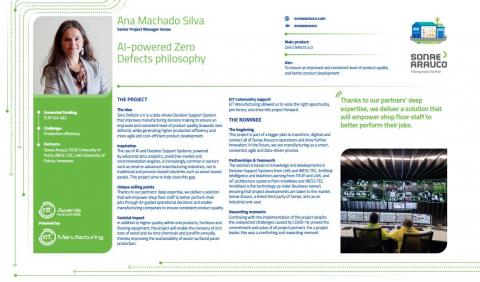 Social Media