Nominated by
The innovation
Vilisto is a self-learning thermostat that can save companies and municipalities up to 32% of heating energy and co2 emissions.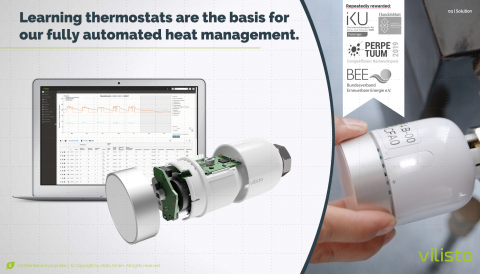 EIT Community support
EIT InnoEnergy helped Vilisto in numerous ways, from coaching for department specific topics (like recruiting / HR) to access to investors, financing, and bi-weekly support. Thanks to InnoEnergy, Vilisto was also able to take part in the The Business Booster, EIT InnoEnergy's annual two-day international networking event showcases 150+ sustainable energy technologies to a wide array of investors, policy experts, and entrepreneurs.