Nominated by
The innovation
Smart4Diagnostics closes the preanalytical data gap between blood collection and lab analysis and enables a new quality standard for diagnostic decision making.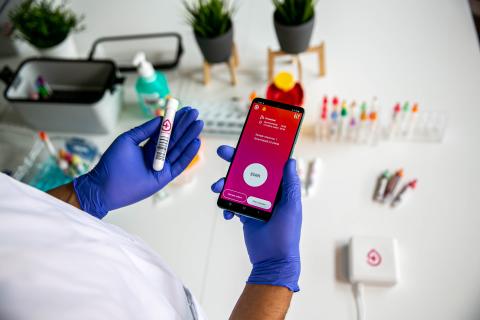 EIT Community support
Smart4Diagnostics (formerly called DX Labtrack) was formed in 2018 as part of the EIT Health Wild Card programme, which focuses on building game-changing life science companies to break new ground in health by challenging the status quo in areas of high unmet need. While still being enrolled in the Wildcard program, S4DX was selected in 2019 for the EIT Health Gold Track program. Gold Track is an individualised mentorship programme designed to nurture high-potential start-ups and SMEs to become global players. In 2020, S4DX also joined the EIT Health Bridgehead program where European health entrepreneurs are brought together in order to grow their businesses beyond their home market.