As with EIT-labelled educational programmes at Master level, our PhD programmes foster students to become more creative, innovative and entrepreneurial. PhD programmes are offered by research universities. EIT-specific quality criteria and EIT overarching learning outcomes are applied.
Have a look at the different programmes the EIT Innovation Communities are offering:
---
EIT Climate-KIC PhD Education
Image
When academia and business come together, you can truly make a difference and initiate concrete action. This is why all EIT Climate-KIC's PhD candidates work on solutions that either have a clear path to climate innovation or directly support one or more of EIT Climate-KIC's main climate change challenges.
Students will participate in the Journey, an intensive climate innovation summer school and will:
Discover how the latest climate change science is being transformed into new products and service,
Explore the potential for commercialising their research or launching a start-up business venture with support from EIT Climate-KIC business coaches and our Greenhouse,
Access mobility to enhance their research through collaboration with EIT Climate-KIC partners and the wider world,
Be an integral part of the EIT Climate-KIC community.
EIT Climate-KIC Education website
---
EIT Digital Doctoral School
Image
The EIT Digital Doctoral School educates the technical leaders and entrepreneurs needed in Europe.
The EIT Digital Doctoral School provides, as one of the few European academic institutions, industry embedded, market focused industrial doctorates. The Industrial Doctorates bridge the present to the future to lead the digital transformation.
Within an Industrial Doctorate, PhD students work under academic and industry supervision on research assignments from industry and benefit from continuous interaction with industry. The research programme students will be working on, will provide concrete results that can be tested by industry itself, and in turn provides feedback to the continuation of the research programme.
In addition to the direct involvement of one industrial partner, the students are immersed in the broader EIT Digital ecosystem of industries.
All theses fit in one of the EIT Digital Action lines and have an integrated Business Development Experience (BDE) to assure that PhD candidates attain alongside scientific excellence as well as innovation and entrepreneurial excellence.
Added Value
Creating awareness of the role of business in technology realisation;
Offering students practical training and experience in a business context;
Providing students with the experience of starting up new ventures or new business activities.
Working on a research assignment directly from the industry under academic and industrial supervisior.
Structure
Hands-on Innovation and Entrepreneurship Education consisting of two phases; Business Competence phase followed by a Business Development Experience
Mobility; six months of geographical mobility and six months of organisational mobility
Thematic alignment of the I&E thesis to the Innovation Areas of EIT Digital
The specific implementation of the EIT Digital Doctoral School on ICT Innovation takes the form of "Doctoral Training Centres" (DTC). A DTC gathers a critical mass of PhD students around one or two thematic action lines to address scientific challenges backed by a strong participation with industrial partners.
EIT Digital Doctoral School website
---
EIT Food PhD Education
Image
EIT Food is attracting, developing and empowering talent to lead the transformation of the food system into an innovative sector that produces healthy and sustainable food, and is trusted by society. The Innovation Community is working with leading higher education institutions and food companies to develop and offer exciting programmes to help individuals with their career in the food system.
The Global Food Venture Programme (GFV) supports highly-qualified PhD students from across Europe to transform their research into viable business in the Food & AgTech space.
The programme fosters the entrepreneurial growth of doctoral students working on challenges in the Agrifood sector. Young innovators gain essential business creation skills and knowledge through a bespoke 6-month Curriculum of Training Bootcamps, Mentoring, Corporate Site Visits, Global Networking Events and Pitch Competitions. In this period, they are supported by top coaches and technology experts from EIT Food partners and have the unique chance to explore key innovation ecosystems in Europe.
Currently, the following partners are involved in this course: Technical University of Munich (Germany), Autonomous University of Madrid (Spain), IMDEA Food Institute (), Queen's University of Belfast (), University of Warsaw (Poland),  Aarhus University (), EPFL Swiss Polytechnic Federal School (), ETH Swiss Federal Institute of Technology (),  KU Leuven (), University of Turin (), Technion Israel Institute of Technology (), and EIT Food.
---
EIT Health PhD Education
Image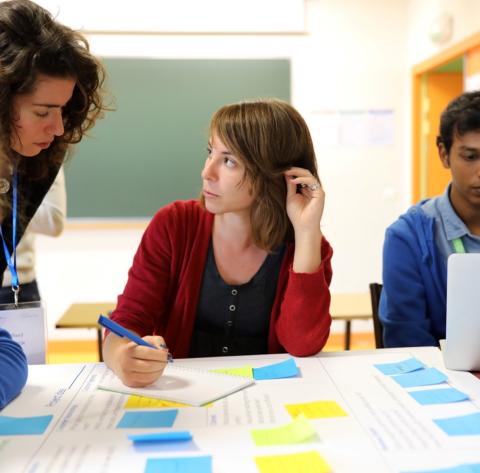 The EIT awarded the EIT Label to tow EIT health Doctoral programmes:
The Ageing PhD School is a pan-European doctoral programme that brings together EIT Health academic and non-academic partners to train a new generation of PhD specialists in gerontology, neuroscience and epidemiology with solid innovation and entrepreneurship skills. Students enrolled in the PhD programme also benefit from international mobility and co-supervision/mentorship of their PhD thesis between universities, hospitals and companies.
The BEHealSy (Biomedical Engineering and Health Systems) programme is designed to equip doctoral students in engineering with multidisciplinary research skills in health systems and the ability to translate research outcomes into innovation and entrepreneurship initiatives. Nine biomedical engineering universities and several industrial partners collaborated to develop a strong, unique curriculum that addresses the need for personalized health solutions on all levels – from the cellular through organismic to systemic. The BEHealSy module is based on two EIT Health funded MSc programmes in biomedical engineering: CEMACUBE and MTIH.
---
EIT InnoEnergy PhD School 
Image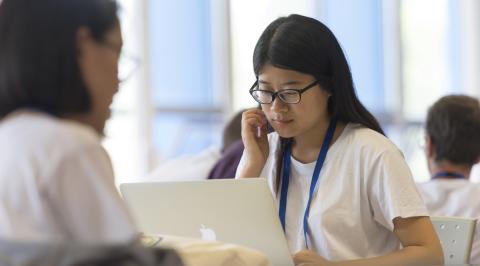 Join the sustainable energy revolution and boost your personal and career prospects. Combine your current PhD studies with customised training in innovation and entrepreneurship. Positions throughout Europe. Mobility support included. 
The EIT InnoEnergy PhD School is tailored for students who have technical excellence together with a drive for Business and Entrepreneurship (B&E). Students are taken into the PhD programme of one of the universities in the EIT InnoEnergy consortium, or into a double-degree or joint-degree arrangement with a pair of them. The EIT InnoEnergy PhD School provides "a
dded value
" education and activities within B&E and mobility support within a world class alliance of top European universities, research institutions and companies.
The PhD School is organised in several tracks, each one with a specialty in one of the Innovation Hubs of EIT InnoEnergy. Each track covers a full PhD education, complemented with industrial internships/experiences and an insight into the entrepreneurial aspects of modern and future energy technology.
EIT InnoEnergy PhD School website
---
EIT Manufacturing Doctoral School
The EIT Manufacturing Doctoral School offers mobility, mentorship, networking, innovation, entrepreneurship, and business modules to PhD students. Graduated EIT Manufacturing PhD students will be prepared to generate start-ups or to be leaders of innovation within manufacturing companies and ecosystem, contributing to European competitiveness and environmental sustainability.
Being immersed in the close-knit EIT Manufacturing community of leading researchers, industrials, and entrepreneurs, who are accustomed to producing high-impact science and practical innovations, Ph.D. students have the possibility and the appropriate conditions to build a strong CV and a work ethic, which delivers results.
The value to students includes several dimensions: exposure to academia, exposure to the industry, mobility, Innovation and Entrepreneurship education, linked with research in manufacturing and societal challenge contextualisation.
The EIT Manufacturing Doctoral School Programme offers a wide range of activities, such as summer and winter schools, seminars, hackathons and other innovative pedagogical approaches. Company visits and professional networking opportunities are also included into the Doctoral School portfolio. International academic and industrial exchanges and a final industrial based thesis complete the Programme.
The students can personalise the study plan choosing among the annual offering of the Doctoral School. At the end of the EIT Manufacturing Doctoral School programmes, the PhD students receive the EIT label certificate, as the international recognition of their high education quality achievement.
EIT Manufacturing PhD School website
---
EIT RawMaterials PhD Education
Image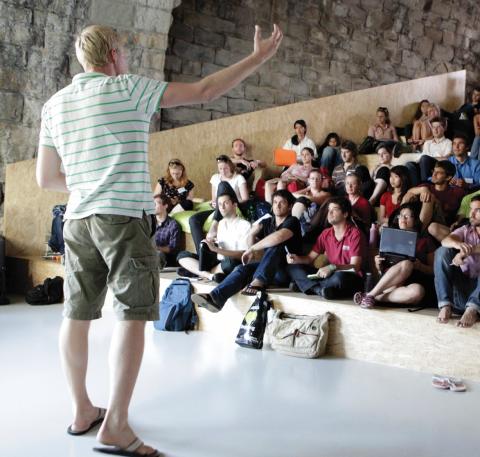 EIT RawMaterials' PhD Education strand provides students with an outstanding foundation for their future career. Programmes enable students to strengthen their technical expertise while fostering the entrepreneurial and innovation skills, knowledge and attitudes needed to ensure a sustainable future for the raw materials sector. Strong links to industry, international mobility and a range of summer and winter schools add further value to the innovative programmes on offer.
The EIT RawMaterials Academy PhD portfolio currently includes one EIT-labelled programmes:
IDS-FunMat-INNO – International Doctoral School in Functional Materials.
---
EIT Urban Mobility Doctoral Training Network
The Doctoral Training Network offers PhD candidates the unique opportunity to connect with their international counterparts at universities throughout Europe while strengthening technical expertise and fostering entrepreneurial and innovative skills. The customisable programme complements your PhD research and makes you part of a community that creates real solutions for more sustainable urban mobility.
The Doctoral Training Network offers PhD candidates:
The opportunity to boost their personal and career prospects by joining this expanding network of academics, with strong links to industry, city governments, and international mobility providers, as well as the opportunity to attend the annual mobility forum
An attractive and thorough innovation and entrepreneurship training programme
Research guest placements throughout Europe, including relocation support
A broad and exciting offering of courses relating to urban mobility at partner universities
The possibility to add the European Institute of Innovation and Technology (EIT) Label Certificate* to your doctoral degree
* Subject to EIT assessment and approval.
How to apply and eligibility requirements
The ideal candidate should be a driven student with an interest in studying urban mobility and innovation in an international context. Interested candidates should be fluent in English, possess excellent communication skills, as well as have the ability to address problems with an entrepreneurial mind-set.
Eligible candidates (more information on eligibility criteria here) need to submit an application including a curriculum vitae, a motivation letter, and a certificate of enrollment as a PhD student. Additionally, a letter of support must be submitted by the candidate's supervisor.
Applications for the current call are closed. Visit the EIT Urban Mobility website regularly for updates.
Detailed information about eligibility requirements, required application materials, and submission timelines can be found here.