The hallmark of EIT educational programmes is to not only to give our students the skills and knowledge necessary to succeed, but also to know what to do and how to solve real life problems, all with an entrepreneurial mindset.
EIT-labelled educational programmes at Master and PhD levels foster students to become more creative, innovative and entrepreneurial. This is why EIT-specific quality criteria and EIT overarching learning outcomes are applied.
EIT Climate-KIC     EIT Digital    EIT Food    EIT Health    
---
EIT InnoEnergy    EIT Manufacturing    EIT RawMaterials    EIT Urban Mobility   
Discover the different EIT labelled Master and PhD programmes offered by the EIT Community together with university partners. Use the layers button to filter Master and PhD programmes by each EIT Knowledge and Innovation Community.
---
EIT Climate-KIC runs a climate innovation programme which adds value to existing Master programmes offered by European Climate-KIC partners institutions in The Netherlands, Germany, France and the UK. Integral elements of this innovation programme are:
The Journey, a five-week intensive climate innovation school,

Image

SPARK! a series of thought-provoking talks and seminars,
The development and delivery of a climate innovation project.
Students will:
discover how the latest climate change science is being transformed into new products and services,
examine market drivers of climate innovation, including policy, legal and financial incentives or constraints,
explore the potential for launching your start-up business venture with support from EIT Climate-KIC business coaches and our Greenhouse.
Master programmes in Italy
MSc Climate Change Adaptation - Civil Engineering
MSc Climate Change Adaptation - Environmental Engineering
MSc Electronics and Telecommunications Engineering for Energy (ICT for climate)
MSc Environmental Assessment and Management
MSc Low Carbon Technologies and Sustainable Chemistry
Master programmes in the Nordics
Danish Technical University
MSc Engineering, Chemical and Biochemical Engineering
MSc Engineering in Biotechnology
MSc Engineering, Physics and Nanotechnology
MSc Engineering, Aquatic Science and Technology
MSc Engineering in Wind Energy
MSc Engineering in Sustainable Energy
MSc Environmental Engineering
MSc Design and Innovation
University of Copenhagen
Aalto University
MSc Creative Sustainability
MSc Chemical, Biochemical and Materials Engineering – major in Fibre and Polymer Engineering
Master programmes in France
MSc Universe, Environment, Ecology (SDUEE)
Master programmes in the Netherlands
Delft Technical University
MSc Industrial Ecology (IE)
MSc Strategic Product Design (SPD)
MSc Sustainable Energy Technology (SET)
MSc Construction Management and Engineering (CME)
MSc Architecture, Urbanism and Building sciences
Utrecht University
MSc Energy Science
MSc Science & Business Management
MSc Innovation Sciences
MSc Sustainable Development
MSc Sustainable Business & Innovation
MSc Bio Inspired Innovation 
Wageningen University
MSc Biotechnology (MBT)
MSc Climate Studies (MCL)
MSc Environmental Sciences (MES)
MSc International Land and Water Management (MIL)
MSc Urban Environmental Management (MUE)
Master programmes in Switzerland
ETH Zürich 
MSc Mechanical Engineering
MSc Micro and Nanosystems
MSc Process Engineering
MSc Robotics, Systems and Control
For more information, visit the EIT Climate-KIC education website!
---
The EIT Digital Master School is a two-year master programme with eight technical Majors and a Minor in Innovation & Entrepreneurship.
Added value: entrepreneurial thinking
Image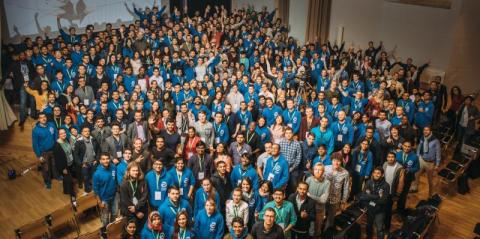 Learning to think as an entrepreneur is a key element of the EIT Digital Master School. The programme seeks out the best technical students and equips them with cutting-edge technical knowledge and business skills so that they can go on to help assure Europe's role in the global digital economy.
By studying at the EIT Digital Master School, students are part of an extraordinary ecosystem of entrepreneurs, companies, students and alumni across the whole of Europe. 100% of alumni are employed (76%) or are continuing in PHD-programmes (24%). One third of those who are employed secured jobs before completing their studies. 89% of alumni work in Europe and 98% in the technology sector. 58% state that they plan to start their own company within two years of graduation.
Two Degrees
Students study at two different European universities and will receive two master school degrees and a certificate of the European Institute of Technology. Within the pan-European network of EIT Digital, 18 European top universities renowned researchers and leading businesses are providing cutting-edge ICT excellence in combination with innovation and entrepreneurship training.
Master School Programmes
The programmes of the EIT Digital Master School are selected to meet the future needs of the industry. The EIT Digital Master School offers following EIT labelled technical majors:
For more information, visit the EIT Digital Master School website!
---
Image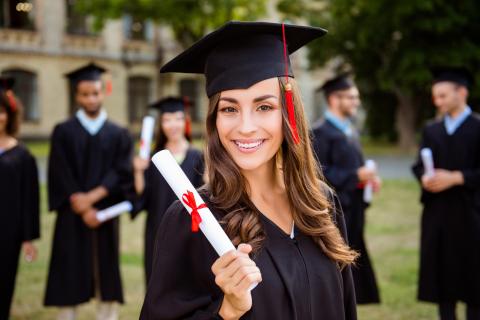 EIT Food is attracting, developing and empowering talent to lead the transformation of the food system into an innovative sector that produces healthy and sustainable food, and is trusted by society. The Innovation Community is working with leading higher education institutions and food companies to develop and offer exciting programmes to help individuals with their career in the food system.
The EIT Food education portfolio currently includes one EIT labelled Master Programme, the Master in Food Systems (MFS). The programme is an integrated graduate degree programme organised by academic institutions and industrial partners from across the EIT Food pan-European partner network. Its goal is to prepare students to drive a future transformation of the food system. The MFS programme promotes a deep knowledge of the food system as an integrated value chain by providing students with the opportunity to study consecutively at three academic institutions which provide distinctly different semester blocks, each one of them focusing on specific areas of the food system. This is coupled with partner-mentored activities and thesis work jointly offered by pan-European industrial partners.
Currently, six universities are participating: University of Madrid, Queen's University of Belfast, University of Warsaw, University of Reading, University of Turin and University of Hohenheim.
---
EIT Health Education is building a brand for excellence in education, developing a virtual marketplace for learning, providing access to various modalities of educational activities combining technical know-how with best pedagogic practices.
EIT Health supports 23 partner Higher Education Institutions in the development and delivery of Innovation and Entrepreneurship courses across seven Health-focused Master and PhD programmes.
The EIT Health Programs offer the following Learning Outcomes:
Demonstrate comprehensive knowledge and understanding of the strategies to integrate clinical research, disciplinary knowledge, practical experience, commercialization and innovation to advance technological solutions contributing towards more efficient, safe, equitable and sustainable person-centred health care systems.
Design, develop, implement, evaluate, and optimize technological solutions in healthcare
Demonstrate effective communication and collaborative working practices
The current EIT Health landscape of degree programmes consists of the following EIT-labelled Masters:
IHC – Innovation in Healthcare 
IMIM – International Masters of Innovative Medicine 
MTiH - Master of Technological Innovation in Health 
CEMACUBE - Common European Master Course in Biomedical Engineering 
HMDA - Master of Science in Health and Media Data Analytics
For more information, visit the EIT Health Education website and the EIT Health Degree Programmes website!
---
The EIT InnoEnergy Master School offers programmes which are directed at a completely new type of education in the energy field, by mobilising the innovative and entrepreneurial spirit of the students. At the same time, the full energy knowledge students receive in 'classical' two year energy master programmes is kept. This gives the graduates a very deep understanding of the world's energy challenges paired with a significant insight into how energy businesses are created and into the industrial perspective of the energy side.
Image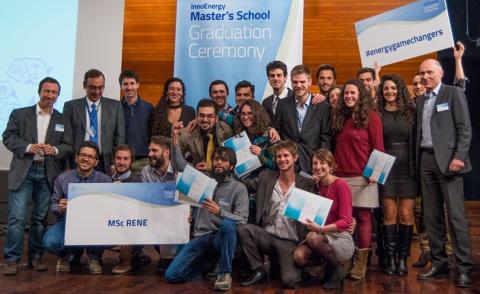 For more information, visit the EIT InnoEnergy Master School website!
---
The EIT Manufacturing Master School offers a unique and excellent high education programme, with international and inclusion mindset, to graduate the next generation of Manufacturing Innovators and Entrepreneurs. The Master School programmes merge manufacturing technical and technological aspects with innovation and entrepreneurship teaching, in the context of the global societal challenges, such as circular economy, industrial innovation, sustainability, and so on. The EIT Manufacturing Master School adopts a practical learning by doing approach, through activities at Teaching and Learning Factories, through internships, projects and thesis at industrial premises, and through Innovation and entrepreneurship focused Summer Schools, in order the students to put immediately in practice the new knowledge, gathered in the class, in a real work and research context. The international studies at two different universities and the interaction with the EIT Manufacturing community complement and complete the educational offer.
All EIT Manufacturing Master School programmes allow the students to develop:
Capability to implement engineering expertise and advanced technologies to create new or improved methods, techniques, products and services in the manufacturing field, in line with the customer target sector and the global societal challenges.
Transversal skills and capabilities, such as constructive communication, leadership, complex problem setting, problem solving and decision making, to collaborate in international and diverse contexts, to manage projects and teams, to find new solutions and innovate the manufacturing offer.
Business understanding and entrepreneurship to boost their future careers and to create innovative start-ups.
The EIT Manufacturing Master School Programmes are:
At the end of their studies the students receive two degrees directly by the universities and the EIT label certificate from EIT Manufacturing, as an international recognition of their high-quality education curriculum.
---
Within the RawMaterials Master School students are offered industry-focused programmes which enable collaboration with top specialists in the field from academia, research and industry. The unique and innovative entrepreneurship components will equip students with a problem-solving mind-set to tackle future challenges across the entire raw materials value chain. Master Education at EIT RawMaterals promotes interdisciplinary, international collaboration and within a programme, students have the opportunity to study at several centres of excellence throughout Europe.
The EIT RawMaterials Master School portfolio currently includes the following EIT labelled Master Programmes:
For more information about the EIT-Labelled Master programmes within EIT RawMaterials Academy, please visit the EIT RawMaterials Master School website.
---
EIT Urban Mobility offers a unique Master School in cooperation with leading European universities, industry, and cities. The programmes will not only give students the education urgently needed by industry and cities, but also a valuable network and a truly international experience.
In 2022, the EIT Urban Mobility is offering two programmes emphasising two key areas of urban mobility challenges:
Sustainable Urban Mobility Transitions – recognised with the EIT Label, this programme prepares graduates to work with cities, industry, and other stakeholders to facilitate a transition to innovative mobility solutions that help meet local and global sustainability goals.
Smart Mobility, Data Science and Analytics – recognised with the EIT Label in 2022, this programme emphasizes new and emerging transportation technologies and services for citizens, goods, and logistics, to forge a new generation of data scientists that are capable of exploring our ever-increasing urban data and extracting meaningful insights
All programmes are designed with the following characteristics:
Image
Integration of technical knowledge with training and practice in innovation and entrepreneurship.
Lead to a double-degree at two leading technical universities in Europe, plus the EIT Label Certificate (Subject to approval of each programme for the EIT Label).
A two-week summer school addressing critical real-life challenges while visiting two European cities.
Internships and master thesis placements at companies and cities across Europe.
Generous scholarship programme for both EU and non-EU applicants.
Participating host universities include: Aalto University (Espoo, Finland); Eindhoven University of Technology (the Netherlands); KTH Royal Institute of Technology (Stockholm, Sweden); Polytechnic University of Milan (Italy); UPC Barcelona Tech (Spain); University of Tartu (Estonia).