Europe's future is connected to its power to innovate: innovation is crucial to sustainable growth and job creation.
The EIT Community empowers European entrepreneurs and innovators to turn their best ideas into reality: products, services and jobs. It has created more than 6 000 jobs and 640 new products and services, supported more than 1 250 innovative start-ups and scale-ups, and investment of more than EUR 890 million has been raised by these ventures.
The success stories below are only a very small selection from the many hundreds of great ventures the EIT Community has helped on their journey to success.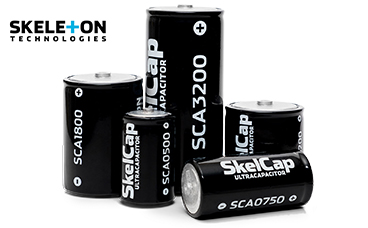 Skeleton Technologies deliver high power, high energy, reliable and long-life storage solutions across industries. Their high-performance and long-lasting new-generation batteries (ultracapacitors) are revolutionising the market, delivering twice the energy density of the most advanced devices produced by competitors. Recharged in less than two seconds, with a lifetime of more than one million uses (against the 3 000 typical of traditional batteries), these patented raw material, 'curved graphene' ultracapacitors are a true game-changing innovation.
EIT InnoEnergy supported Skeleton Technologies' growth and development with EUR 4 million. This support has helped them to grow from 24 to 100 employees (of whom 35 work in R&D). Their products are made in the EU and the company is experiencing considerable success in the motorsport, medical equipment, renewable energy, car and aircraft manufacturing sectors, and the European Space Agency, with their products due to be in space in 2018.
Skeleton Technologies wins 2018 SET Awards
EIT Community innovators at the vanguard of the Cleantech sector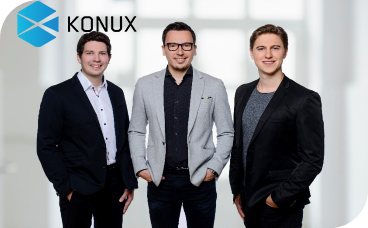 KONUX's smart sensor systems visualise and predict the industrial world, empowering industrial and rail companies to reach a new level of asset performance and helping to digitise the rail industry. KONUX does so by offering a smart sensor solution for industrial Internet of Things (IoT) applications and intelligent, networked systems. The venture offers industrial IoT solutions combining smart sensors, data fusion and AI-based analytics to increase asset availability and optimise maintenance.
They joined the EIT Digital Accelerator, also in 2014, after winning first prize and EUR 40 000 in the Idea Challenge start-up contest in the Cyber-Physical Systems category. Within the EIT Digital Accelerator, KONUX benefited from sales training across Europe and expanded its network in the US through the business development team at EIT Digital's Silicon Valley hub. Already by the end of 2014, KONUX had secured US incorporation, expanded its team and opened a new office in Munich. In the spring of 2016, EIT Digital assisted KONUX with a successful roadshow in Silicon Valley, bringing substantial investments. KONUX has also been featured by Forbes on their 30 under 30 list.
EIT Digital Accelerator alumnus KONUX raises another USD 20 million
KONUX, an EIT Digital Accelerator alumnus, named one of 30 global "Technology Pioneers" by World Economic Forum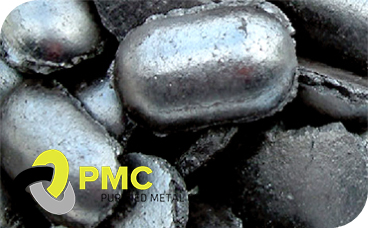 The Purified Metal Company solution recycles contaminated steel scrap in a cost-effective and sustainable manner, rather than dumping it in landfills or cleaning it at high cost. Through a single patented process, they produce a high-quality end product for the steel industry: Purified Metal Blocks™ (PMBs).
This EIT RawMaterials-supported company was nominated for an EIT Award in 2017. Soon their blocks will be used commercially, because they started building their first factory in 2018.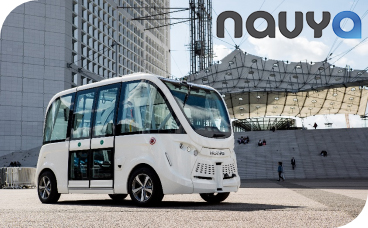 Navya has produced a 100% electric and autonomous transport vehicle. This innovative and intelligent driverless shuttle can transport up to 15 passengers, safely drive at up to 45 km/h and run for 13 hours between charges. NAVYA joined the EIT Digital Accelerator in 2015 in the Urban Life & Mobility Action Line to help grow its business, find customers and attract investment.
EIT Digital helped the scale-up to raise funds by introducing it to investors (first EUR 4.1 million raised in 2015 followed by a second investment round of EUR 30 million in 2016), in the UK and in Finland, and to one of its potential first big customers.
NAVYA, a scale-up supported by EIT Digital, raises 4.1M Euros
EIT Digital to showcase 11 disruptive innovations at Innovative City 2016 in Nice
A developer of smart radiator thermostats, tado°'s products connect to the internet and control your heating system or radiators, detect where residents currently are and control the temperature accordingly, taking into account both current weather forecasting data and building characteristics. With its fully automatic climate control, tado° not only makes everyday life easier, but also makes your home more comfortable, while helping you to save money and energy.
One of the world's best funded Internet of Things start-ups with over EUR 75m in investment and now the main competitor to Google Nest in Europe, tado° was part of EIT Climate-KIC Germany's Accelerator, benefiting from financial funding, access to expertise to grow their business and a platform for knowledge exchange..
EIT Climate-KIC start-up tado° attracts EUR 10m to fuel global expansion
EIT Climate-KIC start-ups raise EUR 59 million in external funding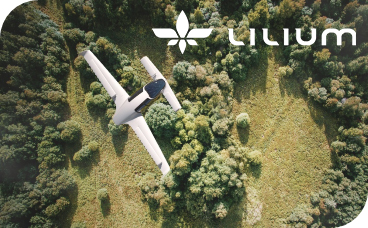 Disruptive aviation start-up, Lilium, enables you to travel five-times faster than a car by introducing the world's first commercially available all electric vertical take-off and landing jet: an air taxi for up to five people with a range of 300 km (Paris to London), with a top speed of 300 Kmh speed (as fast as a Formula 1 car). Their concept has environmental benefits; electric air travel would mean a vast reduction in pollution, and a reduction in city population could lead to an increase in environmentally friendly land use.
EIT Climate-KIC supported Lilium gains huge media attention (and funding)
World first: EIT Climate-KIC supported Lilium's zero emissions electric plane takes off
Peptomyc

of Spain: developing a new, first-in-class, cancer therapy using innovative anti-Myc peptides, supported by

EIT Health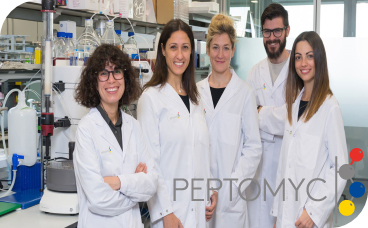 Myc is an oncogene deregulated in the majority of human cancers, making Peptomyc's products potentially applicable to all cancer patients.
Peptomyc has an impressive list of achievements. As a 2017 EIT Health Headstart winner, they also won the Emprendor XXI award in 2018; raised EUR 4.2 million in 2017; were a winner at the Startup Slam Competition at BIO-Europe Spring® Barcelona in 2017); and were a prize winner at the EIT Health Summit 2016.
EIT Health-backed cancer therapy firm Peptomyc receives EUR 4.2 million in financing
EIT Health: Peptomyc wins the EmprendedorXXI Award
ALINA

of Latvia: replacing the toxic chemicals and heavy metals normally used in building materials, supported by

EIT RawMaterials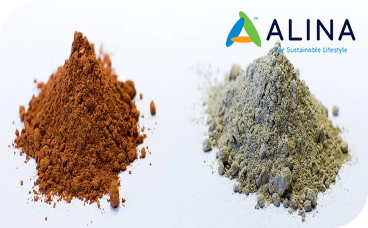 ALINA has developed ALINA LIFE, an innovative and environmentally-friendly clay mineral material that prolongs the life and improves the appearance of building products. They use an innovative production technology to make state-of-the-art clay mineral materials that put people's health first, taking responsibility for people and the environment they live in.
Part of the EIT RawMaterials Booster Programme, the last couple of years saw another impressive list of achievements for the 2017 EIT Awards nominee. In 2018, they raised EUR 550 000 in funding from a business angel syndicate; were listed among the top 25 New Clean Technologies and Business Models from the Nordics and Baltics in 2018; and signed cooperation agreements and joint product testing with 10 major European paint manufacturers in 2017.
EIT RawMaterials-supported ALINA raises EUR 550 000
Not only have Protix started to build the first industrial plant to process black soldier flies for animal nutrition, but they have raised a huge amount of funding: EUR 70 million to-date. Their smart technologies efficiently convert end-of-life organic waste into valuable nutrients such as proteins for animals and humans
An EIT Rising Food Star, they were mentioned in National Geographic In 2018, while in 2017 they raised €45 million, and formed a partnership with Buhler Insect Technology Solutions.
EIT Food: Protix featured in National Geographic
Ready to be part of the EIT Community?
Are you ready to make a change and become part of the EIT Community? Click on the links below to find out more on getting involved in one of our Innovation Communities.