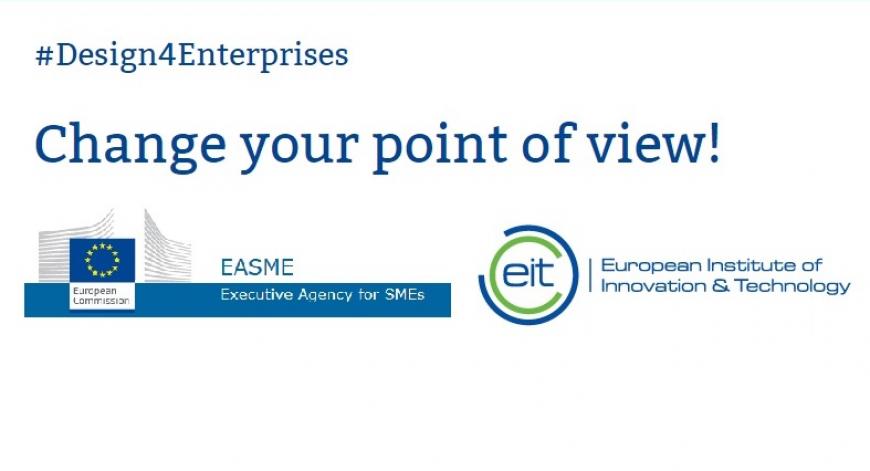 Design for Innovation training for SMEs
The Design for Innovation training, which is cost-free for participants, is focused on design-driven innovation and understanding of new technologies, organisations and business trends. The objective would be for an SME as well as SME intermediaries, of different fields, to improve skills in management and resource efficiency, to learn to discover timely new market trends and of course making innovation a current business tool. The courses are held by design and business administration teachers from the Milan Politecnico – among the best European schools in these fields.
The two-day training session will take place on 24 and 25 January 2018, at EIT Headquarters in Budapest (Infopark, Neumann János u. 1E, building E, Budapest, 1117). The training session has been organised with the European Commission (DG GROW-EASME).
Main target groups:
"Business intermediaries" who are working in direct interface with SMEs, helping them in improving their competitiveness
SMEs
You can find more information about the training, as well as a link to register here:
http://www.designforenterprises.eu/evrplus_registration/?action=evrplusegister&event_id=43
Note: the training will be delivered in English.
---
Catch up with the latest news from the EIT Community in the Newsroom.
Want the best EIT Community news once per month? Well then, subscribe to the EIT Newsletter!
Do you use social media? Follow us for updates in your news feed.
Venue Address:
Infopark, Neumann János u. 1E, building E, Budapest, 1117
Organised by:
EIT and EASME
EIT Community:
Subject Audience: