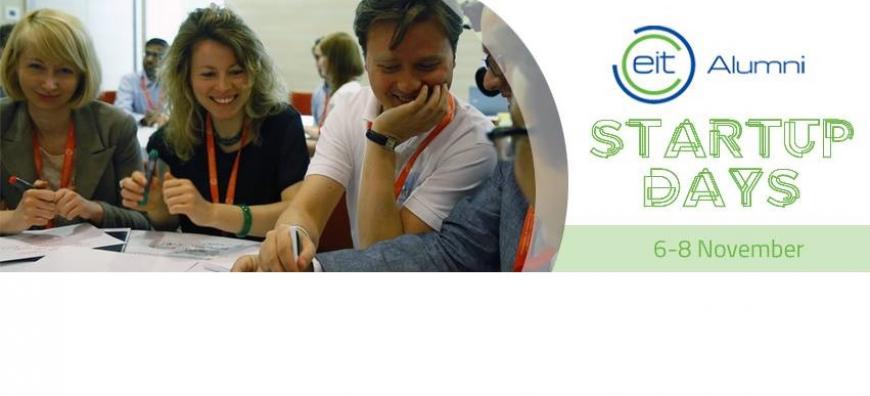 EIT Alumni Startup Days 6-8 November 2015
For the first time, EIT Alumni from EIT Climate-KIC, EIT Digital and EIT InnoEnergy with support of the EIT are organising a 54 hour event taking place in five European cities (Amsterdam, Barcelona, Berlin, Paris and Stockholm) simultaneously.
The EIT Alumni Startup Days will bring together more than 250 EIT students and alumni as well as external participants with different backgrounds to share ideas and develop new projects which may be the spark for new products and services or even start-ups.
Participants will form teams to work on their own business ideas with a focus on sustainable development. The unique mixture of participants will ensure a variety of competences ranging from software development and engineering knowledge, sustainability issues to business development skills.
All teams will be supported by mentors, who help develop the first iteration of the business model for their ideas. On the last day of the event, the teams will pitch their ideas to a jury and can win and receive further support. Moreover, an overall winning team will be announced.
If you are interested in participating, check out:
EIT Alumni Startup days website
EIT Alumni Startup Days Facebook page
The event is organized by the KIC alumni communities and supported by the EIT.
Organised by:
KIC alumni communities
EIT Community:
Subject Audience: