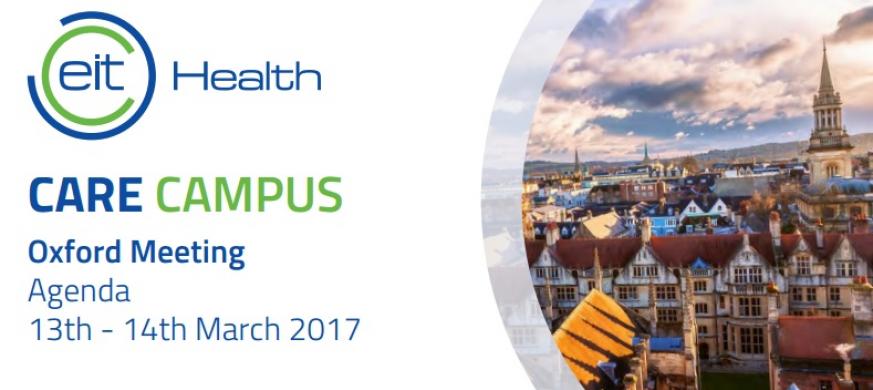 EIT Health CARE CAMPUS workshop
EIT Health CARE CAMPUS offers training for those who care for the elderly
People who care for the elderly will receive training designed to increase the number of professional caregivers, and to improve their knowledge and ability, during CARE CAMPUS, an activity of EIT Health Campus, to be held 13 March at the Oxford Institute of Population Ageing in Oxford, UK.
The CARE (Caregiving and Ageing Reimagined for Europe) workshop is designed to address a crucial need: With the increasing ageing of the European population, innovative and multi-dimensional solutions are required to meet the ever increasing demand for care for the elderly. Those 85+ are the most rapidly growing of all demographic segments, and are also the most vulnerable to multiple chronic diseases as well as deteriorating conditions of skin, vision, hearing, muscle and bone mass and dental. The need for elder care is very large, even as the supply of elder caregivers is declining.
To find out more and to register for the event, see the announcement here.
Venue Address:
66 Banbury Road, OX2 6PR Oxford
EIT Community:
Subject Audience: