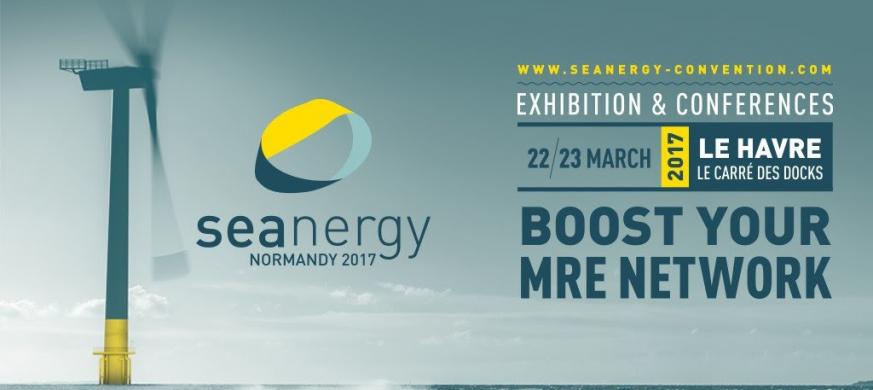 EIT InnoEnergy @ Seanergy 2017
Seanergy 2017 : A must attend event for Marine Renewable Energies professionals
​Decidedly international, this second edition of Seanergy will settle down on March 22nd and 23rd 2017 in the Docks, which are beautifully renovated and located quayside of Le Havre lock basin, in France.
A perfectly suitable precinct will provide a space to extend the constructive exchanges between the French and International MRE actors, and enhance the momentum and the creation of future opportunities.
During this new edition, Seanergy plan to attract 3000 participants to meet 220 exhibitors from 15 countries.
Come and meet EIT InnoEnergy and their partners EOLOS, MINESTO, PRINCIPLE POWER and CORPOWER on booth F7 or ask for a RDV during the B2B meetings.
Martin Edlund, CEO of Minesto and Guillaume Ardoise, Business Development Manager Europe for Pinciple Power will participate to the Session : Innovative technical solutions to simplify installation/removal during maritime maintenance phases on 22 March at 3:30pm.
---
Catch up with the latest news from the EIT Community in the Newsroom.
Subscribe to the EIT Newsletter to get the best of the EIT Community's news in your inbox once each month.
Do you use social media? Follow us and get updates in your news feed.
Venue Address:
0 Quai de la Réunion, 76600 Le Havre, France
EIT Community:
Subject Audience: