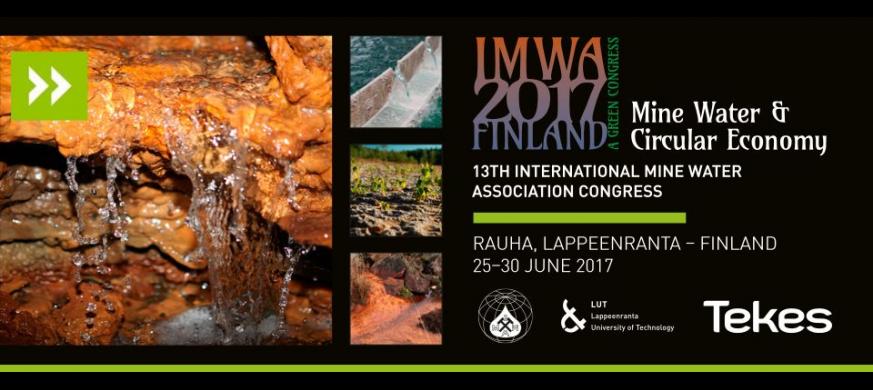 EIT Raw Materials @ IMWA 2017
IMWA 2017 – 13th International Mine Water Association Congress
"Mine Water & Circular Economy – A Green Congress"
Mining and reliable mine water management are of outstanding importance for the Finnish and worldwide mining industry. IMWA 2017's Congress theme will be "Mine Water & Circular Economy" which will be presented in 243 oral and poster presentations. Circular economy means, "closing the loop" of product life-cycles by improving recycling and re-use. In case of mine water, this means that mining wastes and mine water are used to extract valuable materials, such as metals, fertilizers or adsorbents for waste water purification.
EIT RawMaterials CLC Baltic Sea is planning to co-organise a Partner Meeting, a one-day seminar session and a joint program together with the Lappeenranta University of Technology.
EIT RawMaterials will also have a booth at the event, presenting its operations as well as some start-ups that CLC Baltic Sea is cooperating with.
For more information, please check the website of the IMWA Congress.
---
Catch up with the latest news from the EIT Community in the Newsroom.
Subscribe to the EIT Newsletter to get the best of the EIT Community's news in your inbox once each month.
Do you use social media? Follow us and get updates in your news feed.
EIT Community:
Subject Audience: