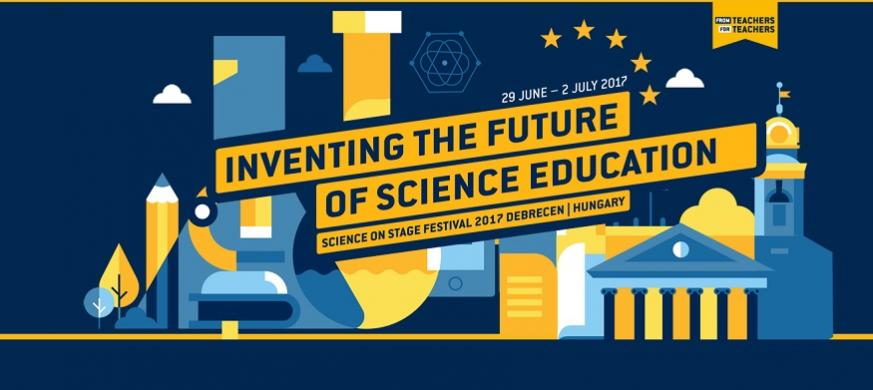 EIT @ Science on Stage festival 2017
Science on Stage festival celebrates its 10th jubilee 2017
Under the motto 'Inventing the Future of Science Education' the next Science on Stage festival, the largest European educational fair for STEM teachers, will take place from 29 June – 2 July 2017 in the Kölcsey Convention Centre in Debrecen, Hungary. At the festival around 450 primary teachers and STEM teachers from 30 countries will come together to exchange innovative teaching concepts. They present their most innovative ideas from teachers for teachers in a fair, in workshops, and performances. www.sons2017.eu
The participants were chosen through competitive national events in their countries in 2016. Interested visitors can join the festival for free on the Open Day, 1 July 2017!
Meet the EIT @ Science on Stage festival 2017: 
Martin Kern, EIT Interim Director, Opening speech on behalf of Commissioner Navracsics
Laurent Roux, EIT Entrepreneurship Officer, EIT Workshop Women Leadership Entreprenuership
Download general information flyer.
Follow the event on Twitter! #SonS2017
---
Catch up with the latest news from the EIT Community in the Newsroom.
Do you use social media? Follow us and get updates in your news feed.
EIT Community:
Subject Audience: