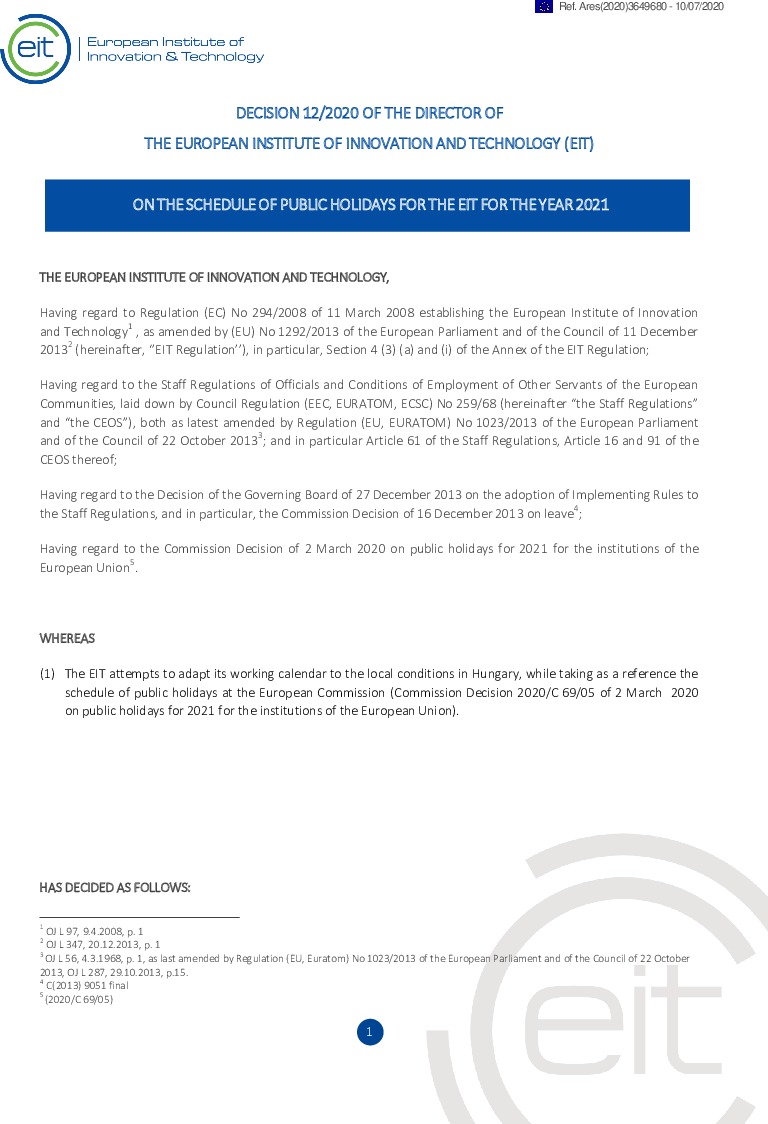 The EIT attempts to adapt its working calendar to the local conditions in Hungary, while taking as a reference the schedule of public holidays at the European Commission (Commission Decision 2020/C 69/05 of 2 March 2020 on public holidays for 2021 for the institutions of the European Union).
The present decision shall enter into force on 1 January 2021.
Done in Budapest on 10 July 2020.
Decision 12/2020 of the Director of the European Institute of Innovation and Technology (EIT) on the schedule of public holidays for the EIT for the year 2021