EIT Food: The Regenerative Agriculture Revolution
Image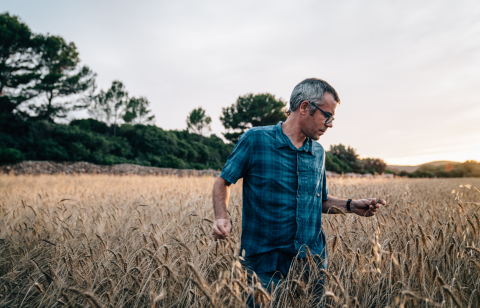 Build your knowledge of sustainable farming. Learn what it takes to transition to a regenerative model.
Discover the inspiring future of sustainable farming
Today's mainstream farming methods result in the loss of fertile soil and biodiversity. The world could run out of topsoil in about 60 years.
On this two-week course from EIT Food, you'll learn all about regenerative agriculture, why it's crucial for the future of farming, and how to make your own transition to the regenerative model.
Learn the fundamentals and benefits of regenerative agriculture
From soil health and biodiversity to farmer livelihoods, there are many benefits to regenerative farming.
This course will guide you through:
The key principles of regenerative agriculture
The benefits of different farming methods
How the regenerative model helps reduce impact on the environment
Explore the policies and designs needed to transition supply chains
Leading organisations state the fundamental importance of transitioning to more regenerative agriculture methods. It's the only way we'll meet our climate targets, food security needs, and protect our farmland.
You'll learn how to make farms profitable and reverse rural abandonment. You'll learn the responsibilities of both corporations and consumers. And you'll learn the EU policies that are there to help move the industry towards a sustainable future.
Learn from the experts at EIT Food
With teams on the ground across Europe, EIT Food leads the world's largest and most dynamic food innovation community.
This course has been developed by a team of experts with hands-on knowledge of regenerative agriculture. They can help you grow sustainability strategies that work for you.
Advantages
By the end of the course, you'll be able to:
Explain the concepts of regenerative agriculture and sustainable intensification and the impact these can have on farming systems
Help reduce the environmental impacts of farm practices
Identify which skills you'll need to implement new data-driven regenerative farming techniques
Identify the challenges faced by farmers and how regenerative agriculture can help them provide a secure and sustainable food supply for a growing population
Assess soil health
Develop a regenerative action plan for your farm (or a hypothetical farm)
Duration & Dates
You decide when to start your two-week course! It's only three hours per week and you'll graduate with a digital certificate.