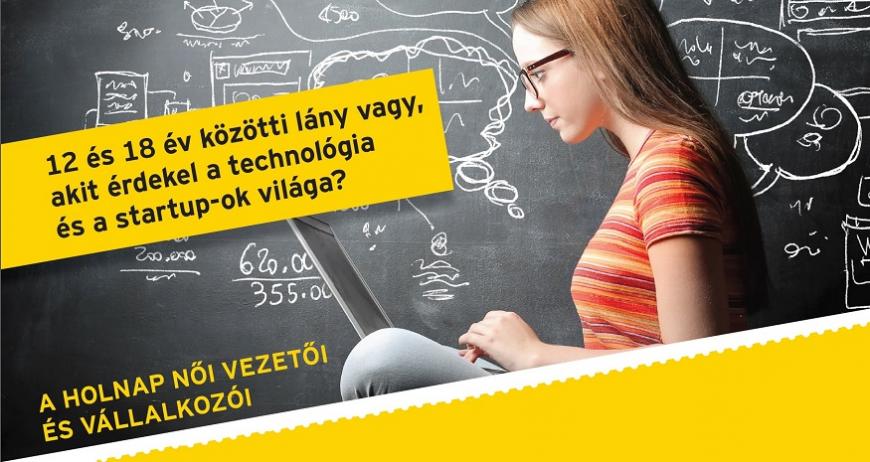 12 és 18 év közötti lány vagy, akit érdekel a technológia és a startup-ok világa?
Akkor szeretettel várunk az Európai Innovációs és Technológiai Ügynökség (EIT) és az Ernst & Young (EY) közös workshop-jára, ahol menő női vállalkozók mesélnek mindennapjaikról, sikereikről és nehézségeikről, illetve vágyaikról.
Gyertek, szuper lesz!
A workshop időpontja: 2016. október 22. (szombat), 15-17h – gyere oda egy fél órával hamarabb!
Vendéglátónk az Impact Hub közösségi tér (1053 Budapest, Ferenciek tere 2.)
A workshop ingyenes, de regisztrálnod kell
Regisztrálj mihamarabb, mert csak 30 helyünk van! Ha a regisztrációs link nem működik, akkor sajnos megtelt a workshop – de ne búsulj, hamarosan lesz hasonló esemény!
Ha bármi kérdésed van, a miklos.toth@hu.ey.com email címre írj, hamar válaszolunk!
ELŐADÓINK: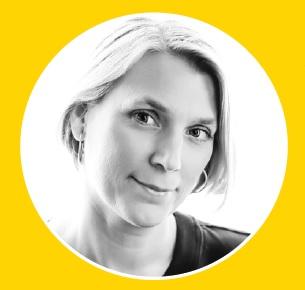 Tamási-Irsai Renáta három gyermek édesanyja, eredetileg férjét támogatva került a technológiai vállalkozások világába. Vállalkozása, a Samebug szoftverhibákra ad olyan megol- dásokat a fejlesztőknek, amiknek segítségével drasztikusan növelhető a hibajavítás hatékonysága. Előadásában arról fog mesélni, hogy miként lehet meg- teremteni család és vállalkozás egyensúlyát és egységét, illetve hogy milyen út vezetett ahhoz, hogy technológiai tudás nélkül egy technológiai céget vezessen.
---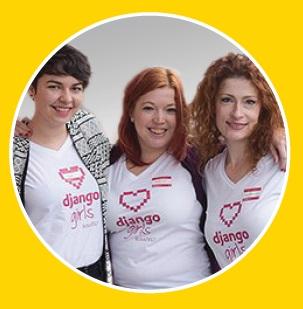 Sokan hiszik, hogy a programozás nehéz és csak magá- nyos zseniknek való. A Django Girls olyan nemzetközi kezdeményezés, ami megmutatja, hogy ez mennyire nem igaz. Egynapos, ingyenes workshopok alkalmával ismerkedhetnek meg a lányok a programozás alapjaival, hogy kipróbálhassák magukat ebben a szakmában. Eseményünkön a három budapesti szervezővel, Czapári Dórival, Kádár Szilvivel és Kőrössy Daniellával beszélgethettek programozásról, karrierváltás- ról, Django Girlsről, vagy bármiről, amit eddig a kódo- lással kapcsolatban soha nem mertél megkérdezni.
---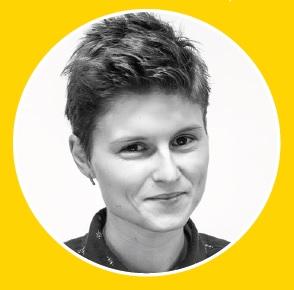 Morovián Luca hosszú utat tett meg, gyógypedagógusból lett designer, aki Bridge Budapest ösztöndíjas- ként dolgozott San Franciscóban. Barátaival közösen alapította meg a Pesthajnal napindító bulikat, saját applikációt tervezett asztmás kisgyerekek szüleinek és most épp Magyarország első UX ügynökségénél, a UX Studionál hoz létre felhasználóbarát digitális termékeket.
---
Catch up with the latest news from the EIT Community in the Newsroom.
Subscribe to the EIT Newsletter to get the best of the EIT Community's news in your inbox once each month.
Engage with us
1053 Budapest, Ferenciek tere 2.