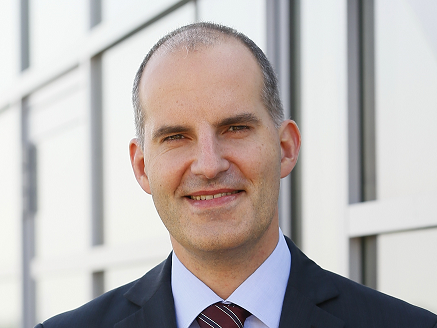 Martin Kern, the EIT's Interim Director, recently gave an interview (in German) to Deutschlandfunk, a major German radio station based in Cologne.
Direktor wehrt sich gegen Kritik von Rechnungsprüfern
'Schlechte Noten für Europas MIT', titelte das Fachmagazin Science im April. Gemeint war das EIT, das europäische Institut für Technologie, eine Art Ideenschmiede, um Europa wettbewerbstechnisch zu stärken. Als Vorbild diente das Massachusetts Institute of Technology (MIT). Im DLF-Interview wies EIT-Direktor Martin Kern die Kritik jedoch zurück.
Martin Kern im Gespräch mit Ralf Krauter
Als 2008 das Europäische Institut für Technologie EIT gegründet wurde, gab es eine klare Zielvorgabe: Die Eliteforschungseinrichtung sollte zu einem Innovationsmotor werden, der Europas Wissenschaft und Wirtschaft im internationalen Wettbewerb auf die Sprünge hilft. Laut einem Bericht von EU-Rechnungsprüfern wird das EIT dieser Rolle bislang jedoch nicht gerecht. Trotz eines Milliardenbudgets gebe es bislang kaum Hinweise auf greifbare Ergebnisse und Effekte, monieren die Experten.
EIT-Direktor Martin Kern hält die Kritik für weitgehend unberechtigt. Man habe längst viele der geforderten Maßnahmen ergriffen und sei auf einem guten Weg, erklärt er im Interview mit dem Deutschlandfunk.
Das Gespräch können Sie nach der Sendung mindestens sechs Monate lang als Audio-on-demand abrufen.
Sadly, the audio is only available for six months following the interview.
To read the accompanying article click here.
---
Catch up with the latest news from the EIT Community in the Newsroom.
Subscribe to the EIT Newsletter to get the best of the EIT Community's news in your inbox once each month.
Do you use social media? Follow us and get updates in your news feed.