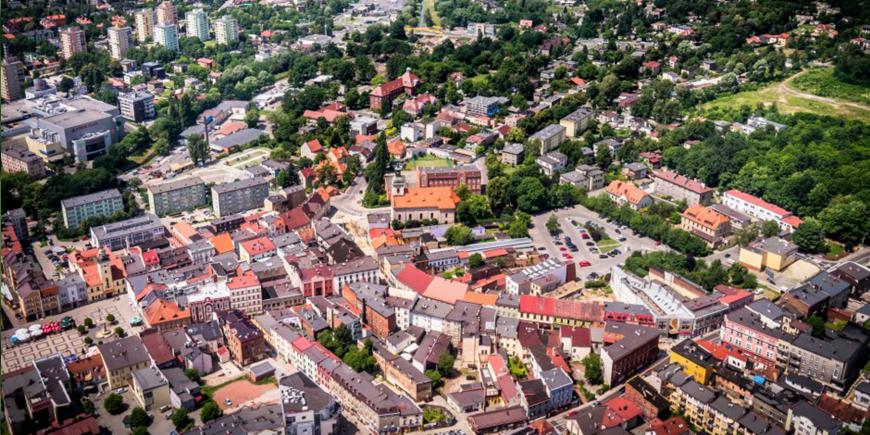 EIT Climate-KIC and the Metropolitan Association of Upper Silesia and Dąbrowa Basin (Silesian Metropolis) have signed a letter of intent to jointly expand the member municipalities' activities in the Polish coal region.
The cooperation will support the region's efforts in achieving climate neutrality by 2050.
Poland, as the main coal producer in the European Union, faces a huge challenge in reducing greenhouse gas emissions. In 2019, 95 per cent (61.6 million tonnes) of coal production in Europe came from the country. EIT Climate-KIC and the Silesian Metropolis believe that for coal regions like Silesia, the challenge of the transition could be turned into an opportunity.
EIT Climate-KIC laid the groundwork for regional transformation in 2019 through Rybnik360, a project that aims to change the industrial ecosystem of the city of Rybnik to meet the climate change challenge by jointly designing (together with the inhabitants and other actors operating in and around the city space) a vision of the city's future. Situated in the Silesian province, Rybnik, which is infamous for its high air pollution levels, is surrounded by more than ten active coal mines. The cooperation with the Silesian Metropolis is the next major step to accelerate the transition and support the entire region in achieving climate neutrality by 2050.
The Silesian Metropolis brings together 41 municipalities and is home to 2.3 million residents and 240 000 businesses generating approximately eight per cent of Poland's GDP. The cooperation will support the member municipalities' initiatives to limit the impact of climate change. It will also support the creation of new jobs, the development of the regional infrastructure, the effectiveness of local administration, as well as the dialogue and cooperation with residents, local businesses and civil society.
The cooperation aims to strengthen the position of the Metropolis as a leader of change in the field of environmental protection, for instance by working together on transportation, policy innovation, governance in public administration, and building alliances with a diversity of partners.
Our mission is to bring together the most ambitious climate stakeholders in Europe across countries, cities, and regions. The Silesian Metropolis takes an open and innovative approach to combating climate change. We strongly believe the cooperation is a milestone on to the way towards climate neutrality of the region

Magdalena Dul-Komosińska, EIT Climate-KIC's CEE Region Director
The cooperation will encompass a broad array of services, such as the implementation of deep changes in the labour market, more effective work of public offices, cooperation with residents, entrepreneurs, and other groups, as well as social relations, city facilities, transport and the overall planning of the regions' future.
Leveraging the knowledge and experience of EIT Climate-KIC experts, we are well positioned to work towards energy transition and our end-goal of climate neutrality by 2050. It is the right thing to do from an economic standpoint, as the natural resources of fossil fuels are limited. Therefore, we must think about the future in which the next generations will live. We strive to shape the inevitable change wisely and carefully to build a safe, modern, well-organised, and liveable region

Grzegorz Podlewski, Vice-President of the Management Board of the Silesian Metropolis