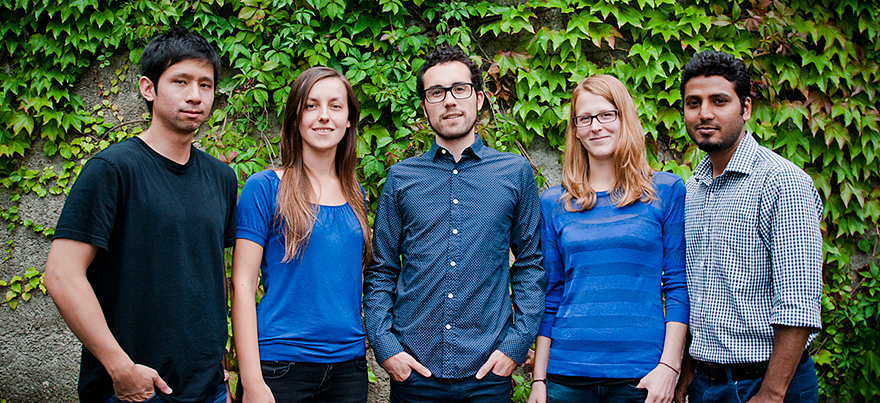 This week #Journey2014 participants pitched their business plans in Poland and the Netherlands during the final week of the Climate-KIC summer school. Time for us to look back at week 8.
Climate-KIC's #Journey2014 programme includes 18 locations across Europe and is Climate-KIC's largest climate innovation summer school to date. Students journey across three countries in six separate groups for a total of five weeks each, spread out over two-and-a-half months this summer.
In total, 300 students travel across Europe between July and early September, culminating in a challenge where start-up teams formed by the students present detailed business plans to a jury consisting of venture capitalists, start-up entrepreneurs and scientists.
Week 8 – the penultimate week of this year's edition – kicked-off on 25 September.
Zurich
The group in Switzerland spent most time at ETH Zurich last week. Focus was on Swiss climate change policy, the business plans and finance, with two days reserved for some intensive pitch training.
As part of their last week in Zurich the students attended the Swiss round of Climate-KIC's Venture Competition, giving the students the opportunity to witness business pitching in practice.
Budapest
In Hungary, south of Bupdapest, students followed workshops, lectures in pitch training, market strategy at the Panorama Hotel in Tihany.
The group learned about social entrepreneurship and fine-tuned their business plans before leaving for the Netherlands for the finals, along with the group from Zurich.
Copenhagen
The group in Scandinavia kicked off their week at the Technical University of Denmark (DTU) to hear about human skills and understanding as a factor for business success.
Students took part in training on topics including negotiation skills, start-up finance and participated in a range of site visits – including Climate-KIC partner VELUX – and networking events.
Berlin
In Berlin, students on branding, finance and pitch training, with time for group work to meet the deadline for the final business plan draft. There was time to practice pitching to a local expert jury and a networking event at Impact HUB Berlin.
At the end of the week the students left for Wroclaw, Poland – along with the group in Denmark – to take part in the #Journey2014 finals.
The blog
There has been a lot of activity on the blog last week, including an update from Anjan Kumar, as MSc student of Energy Engineering at TU Berlin, who wrote: "The biggest highlight for me in last two weeks was the visit to Impact hub in Munich. We got to meet young energetic social entrepreneurs. Observing their attitude, approach towards their work, listening to their learnings and experiences was truly inspiring."
Jiska van Wijk – a student of Strategic Communication and Innovation at Wageningen University – wrote: "It is interesting spending time with a motivated group of young adults that all are interested in a sustainable future from the perspective of their own discipline."
"All these different areas are required in order to be able to reverse climate change and when you put together such a group of people you get fireworks!" she said.
Social media
If you missed all the excitement on social media last week, check the highlights in our recap below: