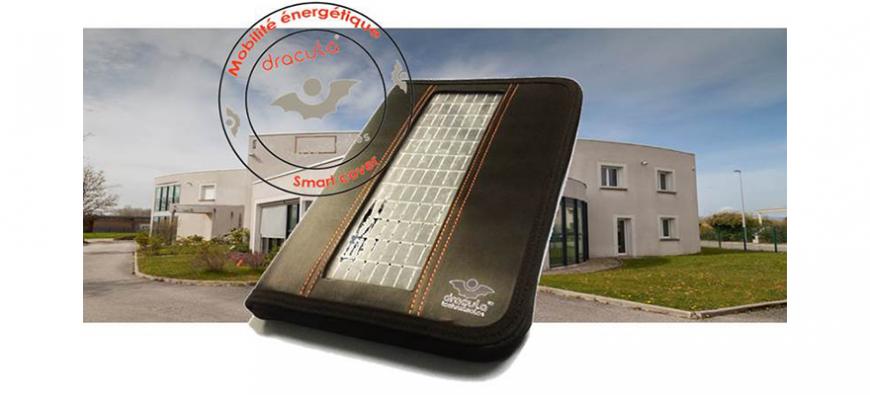 As part of its business development, the start-up DRACULA Technologies has started a fundraising campaign, which will take place until Q2 2015. Find out the actions they have set up to support this fundraising.
DRACULA Technologies, a leading European player in the production of organic photovoltaic energy, has been incubated by KIC InnoEnergy France since 2012. The start-up uses the source of renewable energy and integrates electronics in many mobile products of everyday life. Indeed, in today's society, more and more mobile devices are emerging (smartphone, GPS, smartwatch, IoT) and the trend will accelerate to over 50 billion connected devices by 2020!
In this regard, DRACULA Technologies has started a crowdfunding campaign on the international crowdfunding platform KissKissBankBank. They are taking their activity to the next level by showing the possible scope of their technology.
The Smart Cover crowdfunding campaign is a great channel to showcase and bring PR's attention to DRACULA Technologies' innovative solution. It will finance the production of a 3rd generation innovative photovoltaic modules: a tablet cover. Click here to take part and to see how energy mobility becomes possible!
CONTACT M. Brice Cruchon, CEO – b.cruchon@dracula-technologies.com