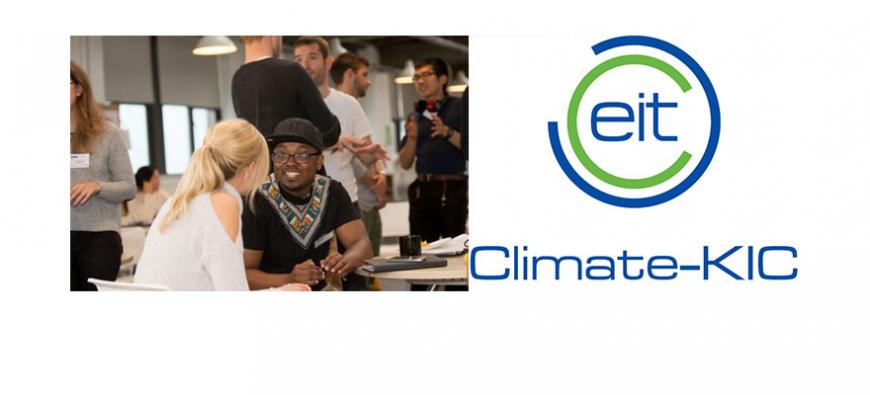 EIT Climate-KIC: Climathon calls on the world's citizens to take part in historic 24 hours of climate action
Citizens around the world can join the Climathon movement and take part in a 24-hour global hackathon to find solutions to city climate challenges.
Organised by EIT Climate-KIC, Climathon brings together the challenges of the world's cities with the people who have the passion and ability to solve them.  
The 2017 edition of the global 24-hour climate change hackathon takes place simultaneously in major cities around the world on 27 October and is set to be the biggest event of its kind in history.
Climathon 2017: Join us on 27 October 
→ Join the global movement, register today
→ Follow Climathon on Twitter, Facebook, LinkedIn and Instagram
A new generation of entrepreneurs
Since 2015, students, entrepreneurs, big thinkers, technical experts and app developers around the world have been taking action as part of the global Climathon movement by coming up with innovative solutions to city climate challenges in 24-hour marathon sessions.
Tibor Navracsics, European Commissioner for Education, Culture, Youth and Sport, responsible for the EIT, said: 'Young people have a vital role in tackling global challenges such as climate change. We need to ensure they can participate fully in making the change Europe needs. With this in mind, the EIT Climate-KIC Climathon can make a big contribution to training a new generation of entrepreneurs and innovators.'
The most pressing issues of our time
To take part in the 24-hour Climathon, each city sets its own climate challenge which reflects what is affecting their urban life the most. Challenges vary from air quality, mobility, water and waste management, and extreme weather events. 
Innovators tackle the climate challenge for a full 24-hours, before pitching their ideas in front of a local jury. These ideas can develop into tangible sustainable solutions and businesses that address city climate challenges across the globe.
'The science of climate change is indisputable, but the problem often seems so removed from everyday reality that organisations have for many years struggled to engage citizens, said Ebrahim Mohamed, Director of Education at EIT Climate-KIC.
'The Climathon changes this, providing the critical impetus for city citizens, innovators, business experts and policy makers to come together in a global climate movement to solve one of the most pressing issues of our time,' Mohamed said.
City-level action at speed and scale
City-level action to address climate change is needed at speed and scale. Cities already contribute over 70 per cent of global carbon emissions and are rapidly growing, with 70 per cent of the world's population expected to live in cities by 2050.
Now its third year of operation, the Climathon movement has grown tremendously over the past two years, encouraging more innovators across the globe to drive climate action.
Climathon has grown from 19 to 59 cities in the space of a year, operating across 6 continents, creating over 2330 ideas and reaching 16.8 million people worldwide in 2016.
Become a Climathon innovator
Create real solutions to your city's climate challenge, take action in your city! 
How will you benefit from Climathon?
Help solve your city's local climate challenge, and make your city more resilient to climate change
Network with local leaders from academia, business and public authorities
Develop your skills in public speaking, innovative thinking, prioritisation, and explore new tools and methodologies
Join forces with other like-minded entrepreneurs and innovators
Become a part of a global community working together to take climate action!
Sign up and get involved
Sign up to your local Climathon hackathon taking part in your city.
Click here to register and join the movement. 
Website: www.climathon.global
Twitter: @GlobalClimathon
Facebook: @Climathon
Climathon 2017: Join us on 27 October 
→ Join the global movement, register today
→ Follow Climathon on Twitter, Facebook, LinkedIn and Instagram
---
Catch up with the latest news from the EIT Community in the Newsroom.
Do you use social media? Follow us and get updates in your news feed.
EIT Community:
Subject Audience:
Main Photo: EIT Climate-KIC Climathon 2017