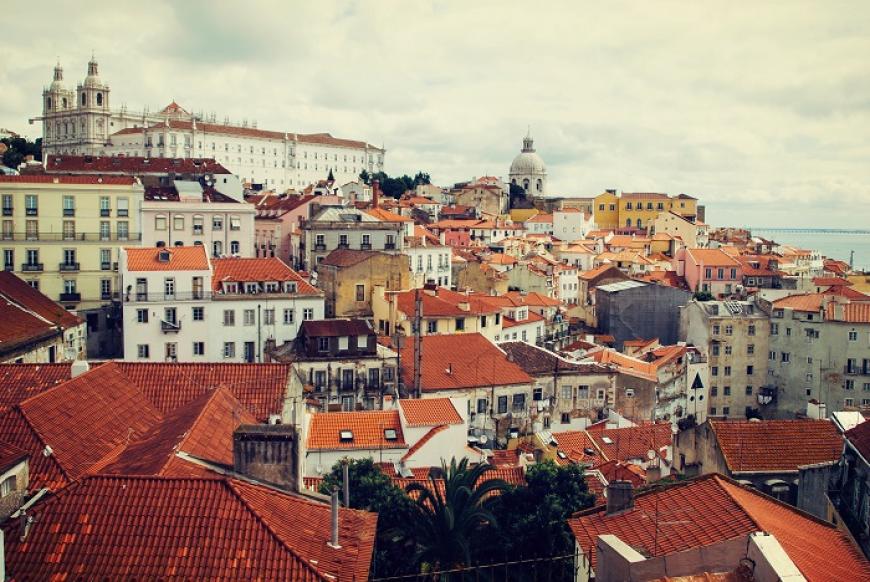 EIT Climate-KIC boosts sustainable city solutions in Spain, Portugal and Malta
Three new districts, Alfama (Lisbon), La Pinada (Valencia) and La Valletta (Malta), have joined EIT Climate-KIC's Smart Sustainable Districts (SSD) programme.
EIT Climate-KIC will be supporting these city districts to develop projects that drive forward smart and integrated local sustainability solutions.
Smart Sustainable Districts is an EIT Climate-KIC flagship programme working closely with ambitious cities across Europe as a catalyst for sustainable urban transformations. It helps cities to develop integrated district-scale sustainable system projects – unlocking radical environmental, social and economic benefits for their communities.
The three new districts will join a community of cities working to deliver world-leading sustainable city districts. They will receive advice, innovation brokerage support and opportunities to share best practice with other cities and funding to spark their long-term activities. 
Alfama, Lisbon (Portugal)
With an existing aging population facing a high influx of young professionals, old deteriorating buildings standing next to luxuriously refurbished developments, and new businesses competing with long-established trade, the historic Alfama has many faces. The Alfama Smart Sustainable Districts Project aims to overcome these challenges and create a 'sustainable and healthy Alfama for all', resulting in climate-resilient public spaces, clean mobility and climate-friendly buildings through the integration of data, local user needs and ideas to empower local economy.
La Pinada, Valencia (Spain)
Being the first Spanish eco-district co-designed together with its future residents, the ambition of La Pinada district is to build a sustainable and innovative neighbourhood across all dimensions: energy, water, mobility, circular and shared economy, nature integration, social cohesion, community vitality, services and shops at the doorstep while gearing spending towards socially and environmentally responsible providers. La Pinada was born around the newly-formed Imagine Montessori school and has a focus on education and children, and will host around 1 000 families on a 25 hectare site.
La Valletta (Malta)
The World Heritage micro-city of La Valletta is a town with a size of 0.8 km2, a declining population of around 6 500 citizens, but with two million tourists visiting annually. While there are geographical and historical conservation constraints, there is an aspiration to improve the built environment, increase green areas, reduce vehicle traffic and address obsolete infrastructure and rehabilitate social buildings. Together with the Mayor of La Valletta and other stakeholders, the Valletta Smart Sustainable District project will drive the introduction of solutions in these areas, while overcoming barriers through the integration of big data and ICT as well as the introduction of integrated planning.
Urban challenge
EIT Climate-KIC has also accepted seven 'Urban Challenge' projects from cities around Europe (Copenhagen, Ferrara, Malmö, Paris, Sofia, Rimini and Trento) to address a wide number of innovation challenges ranging from improving the nature-based solutions in district plans, mobility, digitisation and local renewable energies.
The Urban Challenge programme helps cities to define the challenges they face and connect – during a competitive open innovation pitch event – with entrepreneurs able to resolve them and identify the most promising solutions.
---
To receive more information or join the EIT Climate-KIC Urban Challenge programme, please contact the Urban Transitions team: urban.theme@climate-kic.org or visit www.climate-kic.org/themes/urban-transitions/
For questions on the Smart Sustainable Districts programme, please contact Tim Taylor.
---
Catch up with the latest news from the EIT Community in the Newsroom.
Subscribe to the EIT Newsletter to get the best of the EIT Community's news in your inbox once each month.
Do you use social media? Follow us and get updates in your news feed.
Press release:
EIT Community:
Subject Audience:
Main Photo: Valencia