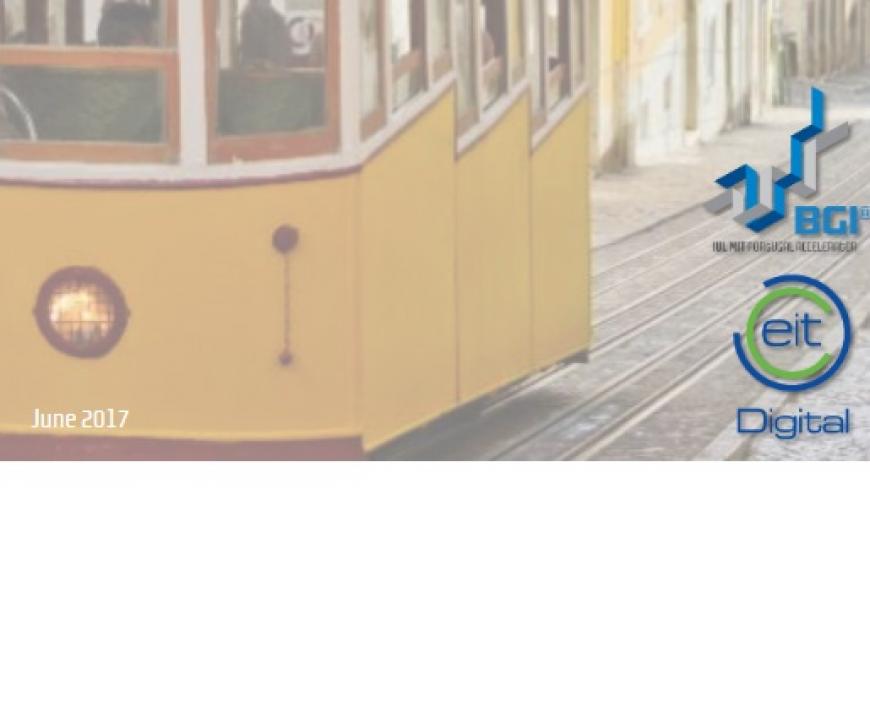 EIT Digital releases "2017 Portuguese Scaleups Report" with innovation partner BGI at Scaleup Porto
EIT Digital, together with Portuguese-based accelerator, Building Global Innovators (BGI), launched the 2017 Portuguese Scaleups Report yesterday.
After scanning hundreds of candidates, the report depicts in detail the 25 most promising Portuguese scale-ups with less than five years of activity. The report also draws insights on the opportunities and threats of the Portuguese ecosystem and provides recommendations "for startups given by startups" as well as for national and European players on how to retain and maximize talents in a competitive market.
Portugal is part of ARISE Europe, EIT Digital's implementation of the EIT Regional Innovation Scheme (RIS). ARISE Europe is designed to stimulate regional growth in EU countries where EIT Digital is not physically present with a node. Its objective is to connect local and regional innovation centres and their ecosystems to EIT Digital's innovation and education ecosystem.
Key facts:
The 25 top Portuguese emerging scaleups have collectively raised a total of $ 142 Million.
Although the top scaleups benefit significantly from international funding, 32% of the 25 firms are exclusively funded from Portuguese sources (Business angels, VCs and BGI).
Portugal has the greatest proportion of its funding from equity when compared to America and other European countries.
ICT and Consumer & Web scaleups have the most capital funding.
The digital version of the "Portuguese Scaleups Report" is being launched in June 2017. What makes this report different from a best-players ranking is that BGI and EIT Digital will validate and crowd source the results of the initial findings throughout the Entrepreneurial and Innovation community, who will be invited to provide feedback. An online, dynamic version of the report will be updated on a daily basis. Nonetheless, for those who want to have deeper insights, a fully comprehensive version is available in PDF format.
BGI and EIT Digital will be presenting the report on June 1 at 17:00 at Scale Up Porto Entrepreneurship and Innovation Week at Palácio da Bolsa. The highlights will be commented and followed by a scale-up founder's panel, with B-Parts (Luís Vieira), Guest-U (Marcelino Moreno), Muzzley (Domingos Bruges), Unbabel (Edmund Ovington) and Xhockware (João Rodrigues).
---
Catch up with the latest news from the EIT Community in the Newsroom.
Subscribe to the EIT Newsletter to get the best of the EIT Community's news in your inbox once each month.
Do you use social media? Follow us and get updates in your news feed.
EIT Community:
Subject Audience:
Main Photo: EIT Digital scale-ups report