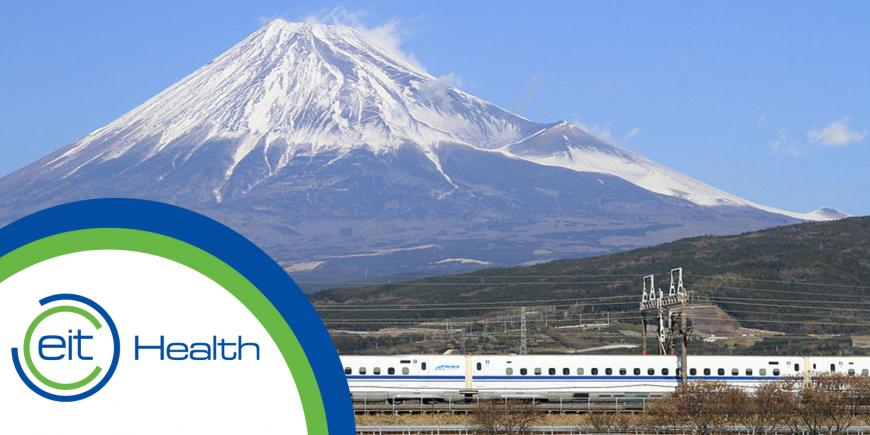 EIT Health helps 10 SMEs enter the Japanese market
Start.Smart.Japan is a GoGlobal programme
The goal of the programme, run by the EIT Health Accelerator, is providing companies in medtech, biotech and digital health the competence needed for international expansion. GoGlobal participants are supported in entering new markets with knowledge about specific countries' healthcare systems, regulatory environments, key stakeholders and competitors. Start.Smart.Japan is coordinated by the Bavarian Biotech Cluster management organisation BioM, supported by the Life Science Cluster Biocat in Catalonia.
The target participants in the Start.Smart.Japan programme are healthcare start-ups and SMEs who already offer a product or who are in the last stage of their certification process. They all have the ambition to expand on the Japanese market – the world's second largest healthcare market and one of Europe's top five pharmaceutical trading partners.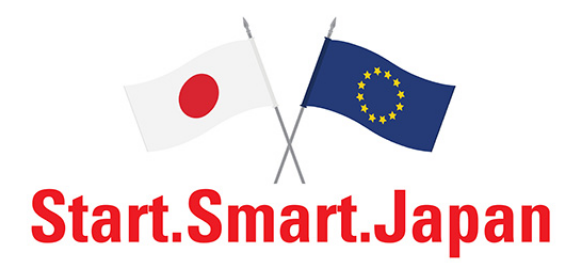 Successful applicants
By the end of March, twenty four applications were received for Start.Smart.Japan. An expert jury, chose ten SMEs from five different European countries and focus on different aspects of the health sector.
The selected SMEs are:
Bicoll GmbH (Germany): Bicoll is an expert in achieving drug discovery and development solutions through access to plant natural compound libraries. Bicoll Plant Profiles™ give access to the most promising source for new patentable, high quality leads in nine months at a reasonable cost.
BioSerenity (France): BioSerenity is a medical device company focused on developing smart healthcare solutions leveraging smart clothing, apps, AI and a telemedicine Cloud platform. BioSerenity has quickly become a technological leader in mobile diagnostics and monitoring, with thousands of patients diagnosed through its solutions and several pharmaceutical deals.
COLDPLASMATECH GmbH (Germany): The recipient of several awards – including the EIT Health Business Plan Aggregator 2017 award and the EIT Audience Award – this company has created a "Star-Trek-like" medical device that uses cold plasma technology to provide the solution to killing multiresistant bacteria and treating chronic wounds.
Cytes Biotechnologies SL (Spain): Cytes Biotechnologies provides the scientific community with the highest quality cells and most innovative related technology using standardised and validated processes to ensure uniform quality, high cell viability, safety and traceability in compliance with ethical and regulatory standards around the world.
doDOC LDA (Portugal): doDOC is a collaborative platform for complex documents. Teams can plan, draft, edit, review and approve documents with well-governed workflows and granular permissions, providing audit-trail reporting capabilities.Top-10 pharmaceutical companies, some of the largest legal firms and major engineering service providers are already using the doDOC for their documents, including the most complex ones.
Implicity (France): Implicity empowers cardiologists to focus on preventive medicine. We use connected medical devices and AI to make remote monitoring (RM) impactful and easy. Our initial product (already in use) is a RM platform for patients with pacemakers and defibrillators, delivered as SaaS to hospitals and clinics.
siTOOLs Biotech GmbH (Germany): siTools Biotech is a young German Biotech firm specialising in molecular tools to study gene function in biomedical research.
Straight Teeth Direct Europe Ltd (Ireland): Straight Teeth Direct™ is an app and teledentistry platform that connects dentists with patients for tele-supervised cosmetic teeth straightening treatment at home – at a fraction of the cost of standard treatments.
SWORD Health (Portugal): SWORD Health offers the first AI-powered digital therapist ever with which is building the standard of care for the rehabilitation industry for the next 50 years. SWORD Phoenix is an integrated, simple and straightforward system that combines motion sensors with an innovative software approach for both the mobile application (patient-oriented) and the online console (professional-oriented) so that physical rehabilitation processes can be optimized. Considered by the European Commission as one of the most innovative companies in Europe, they have already developed partnerships in Portugal, Norway, Australia, Canada and US.
ZeClinics (Spain): ZeClinics is a Biotech company offering zebrafish services for drug discovery, pre-clinical safety and efficacy screenings of novel compounds.
The Start.Smart.Japan training
The first part of the programme will involve identifying individual business interests and market entry needs. The process will be guided and supported by culture trainers and market experts, and the participants benefit from various e-learning tools to help them to prepare their individual market entries.
In the second half of 2018, an intensive on-site training will be carried out during 3-6 September in Martinsried/Munich. This will include a two-day workshop on Japanese business culture, followed by two days of peer-learning with companies that are already successfully operating in Japan in the relevant sectors. Achieved skills will be put into practice during a well-prepared, first market entry kick-off visit to Japan (Kansai-region, Yokohama/Tokyo/Kawasaki) mid-October. This is followed by post-visit evaluations to optimise the individual market entry strategies.
---
Catch up with the latest news from the EIT Community in the Newsroom.
Subscribe to the EIT Newsletter to get the best of the EIT Community's news in your inbox once each month.
Do you use social media? Follow us and get updates in your news feed.
EIT Community:
Subject Audience:
Main Photo: EIT Health Start.Smart.Japan