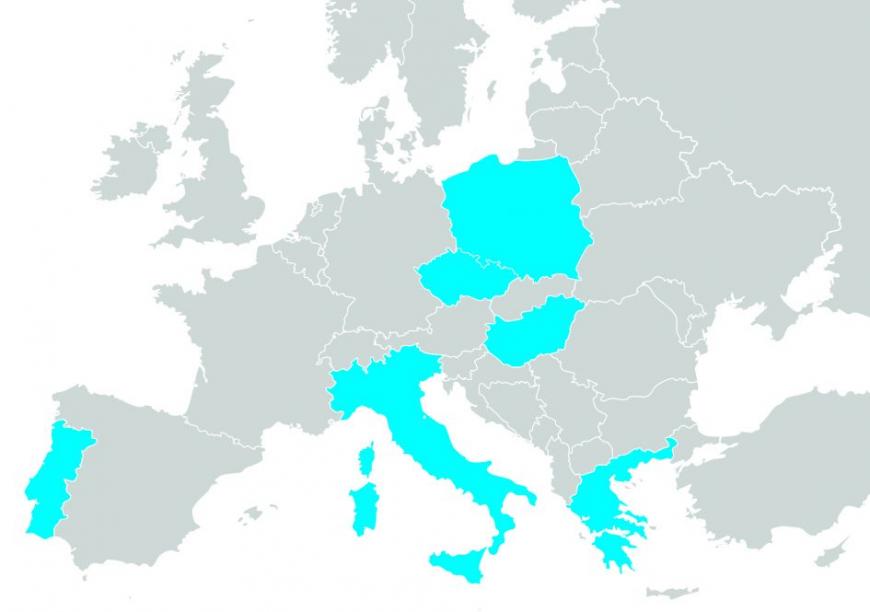 EIT Health is looking for partners in six European countries
The deadline is today.
EIT Health is seeking legal entities in Hungary, Italy, Poland, Portugal, Greece and the Czech Republic to support the implementation of the 2017 Regional Innovation Scheme programme.
The EIT Regional Innovation Scheme (RIS) is a structured outreach programme of the EIT targeting countries and regions of Europe that do not benefit directly from the activities of the EIT. The aim of the EIT RIS is to discover young talents, best start-ups and business ideas in countries with less developed innovation eco-systems and to promote Knowledge Triangle Integration model with the engagement of key stakeholders.
Therefore, EIT Health is searching for legal entities willing to take part in the implementation of 2017 EIT RIS program as a local coordinator. In 2017, EIT RIS partners will have the following main tasks:
Advertising EIT Health and its programs locally with special focus on start-up competitions.
Develop and disseminate success stories of local start-ups incubated in EIT Health programmes.
Mentoring local start-ups who apply and take part in EIT Health programs.
Organise local start-up trainings and awareness raising events.
Support EIT Health in promoting Knowledge Triangle Integration model and engaging key stakeholders and decision makers of the local innovation ecosystem.
We are searching for local RIS coordinators in the following locations:
Lisbon – Portugal
Coimbra – Portugal
Campania – Italy
Sicily – Italy
Central-Hungary region (Budapest) – Hungary
South-Transdanubian region (Pécs) – Hungary
Lodzkie – Poland
Pomorskie – Poland
Czech Republic (no specific region defined)
Greece (no specific region defined)
Applications can be submitted online here: https://eithealth.wufoo.com/forms/s1kziqe31k7sfhk/

Deadline: 22th March 2017.
Contact

Anita Füzi – anita.fuzi@eithealth.eu

Peter Nagy – peter.nagy@eithealth.eu
---
Catch up with the latest news from the EIT Community in the Newsroom.
Subscribe to the EIT Newsletter to get the best of the EIT Community's news in your inbox once each month.
Do you use social media? Follow us and get updates in your news feed.
EIT Community:
Subject Audience:
Main Photo: EIT Health call for partners March 2017