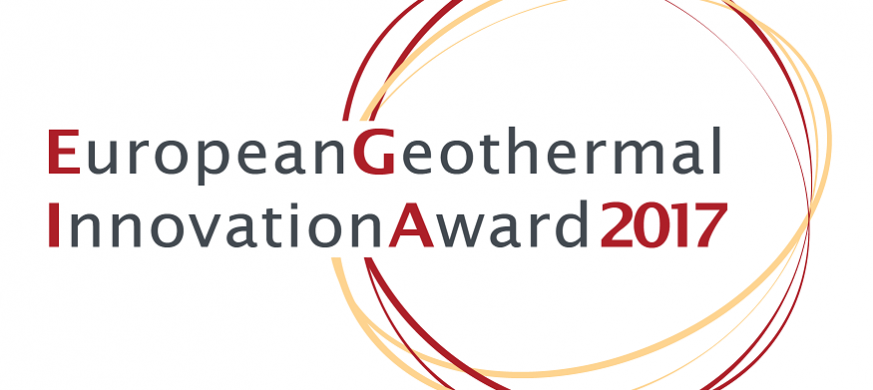 EIT InnoEnergy supported enOware wins European Geothermal Innovation Award
During the opening event of GeoTHERM 2017 in Offenburg, the InnoEnergy supported start-up enOware GmbH won the European Geothermal Innovation Award.
enOware convinced the jury with its miniaturised, wireless sensor for professional in-situ measurement technology which helps to make near-surface geothermal energy plants more efficient. 
The numerous visitors were able to get an idea of the product at the enOware booth and were impressed. 'The high-precision measurement technology is what makes our product so innovative – both for plant planning and optimisation,' explained Simeon Meier, Managing Director (CTO). 'The positive feedback for our measurement sensor in the area of near-surface geothermal energy confirms us in our product solutions.'
enOware GmbH, headquartered in Karlsruhe and supported by EIT InnoEnergy through the Highway® services, develops mobile sensor systems for the fluid environment focused on geothermal energy, environmental and energy monitoring. The highlight of the product family and the winner of the European Geothermal Innovation Awards is the GEOsniff Measurement Pig, a sensor with a diameter of 20 mm for near-surface geothermal probes with various measurement applications such as initial measurements, monitoring and thermal response test (TRT). The floating sensor provides a high-precision temperature-depth profile, measurement data about the absolute depth as well as the permeability of a geothermal probe. With this equipment, a plant owner can gather real-time information about the perfomance of the plant and make sure it's running efficiently.
The European Geothermal Innovation Award is awarded by the European Geothermal Energy Council (EGEC) and the Offenburg trade fair to companies that have permanently shaped the geothermal energy field with their product, research or initiatives. This year's jury consisted of Adele Manzella and Ruggero Bertani from Italy, Javier Urchueguia from Spain, Pierre Ungemach from France and Sandra Kircher from Germany.
---
Catch up with the latest news from the EIT Community in the Newsroom.
Subscribe to the EIT Newsletter to get the best of the EIT Community's news in your inbox once each month.
Do you use social media? Follow us and get updates in your news feed.
EIT Community:
Main Photo: EIT Innoenergy supported enOware wins EGIA award