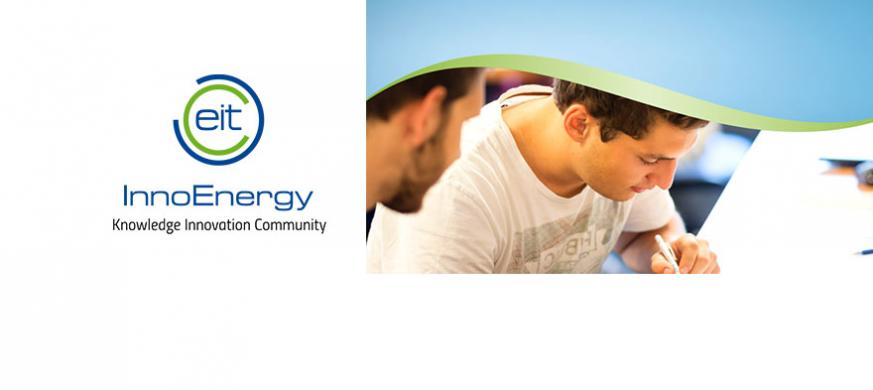 EIT InnoEnergy: This is your opportunity to change the energy future
Find out what EIT InnoEnergy is looking for in a candidate and their research, whether you meet the application criteria, and what documents you need to prepare. Make sure you've got the support of your supervisor and your university, and then fill in the online application form. EIT InnoEnergy looks forward to hearing from you!
How to apply: Overview
Step 1: Review the admission criteria
Before applying, make sure you can meet all the admission criteria. EIT InnoEnergy is looking for doctoral candidates who:
Can demonstrate an interest in innovation in the energy field
Wish to turn research into viable business opportunities
Are working on a thesis with strong potential for innovation and entrepreneurship
Have a strong industry connection for their thesis
Are actively looking to make an impact with their research
Click here for more details. 
Step 2: Prepare the required documents
You will need to upload a number of documents with your application form, including:
Your CV or résumé
A copy of your passport or ID card
A cover letter explaining your reasons for applying
Letter of support from your thesis supervisor
Letter of interest from your industrial partner(s)
Transcripts and certificates of your Master's degree
A passport-style photo or similar head-shot for name badges, security passes etc.
Click here for more details. 
Step 3: Complete the online application form
The form is available here, and takes about 20-30 minutes to complete.
Find the application page here.
Step 4: After application
All applications are assessed by the EIT InnoEnergy PhD School evaluation committee, which meets three times a year: usually in March, June and November. The evaluation committee ranks all applicants, and calls top-ranked applicants for a series of face-to-face interviews and a day-long assessment centre.
Once completed, all applicants are informed of the outcome of the selection process.
Step 5: For accepted candidates
If you are successful, you will be offered provisional acceptance into the EIT InnoEnergy PhD School. To confirm your acceptance, you will need to define a personal training plan. This ensures the best follow-up for your chosen activities and to allocate the right budget for your participation in the EIT InnoEnergy PhD School.
Your enrolment in the EIT InnoEnergy PhD School begins with a formal agreement between EIT InnoEnergy and your employer, and lasts for as long as you are paid for the research project.
Current application dates
EIT InnoEnergy accepts applications from PhD candidates, with their supervisors' support, at any time.
Next application deadline is 5 November
---
Catch up with the latest news from the EIT Community in the Newsroom.
Subscribe to the EIT Newsletter to get the best of the EIT Community's news in your inbox once each month.
Do you use social media? Follow us and get updates in your news feed.
EIT Community:
Subject Audience:
Main Photo: EIT InnoEnergy PhD school