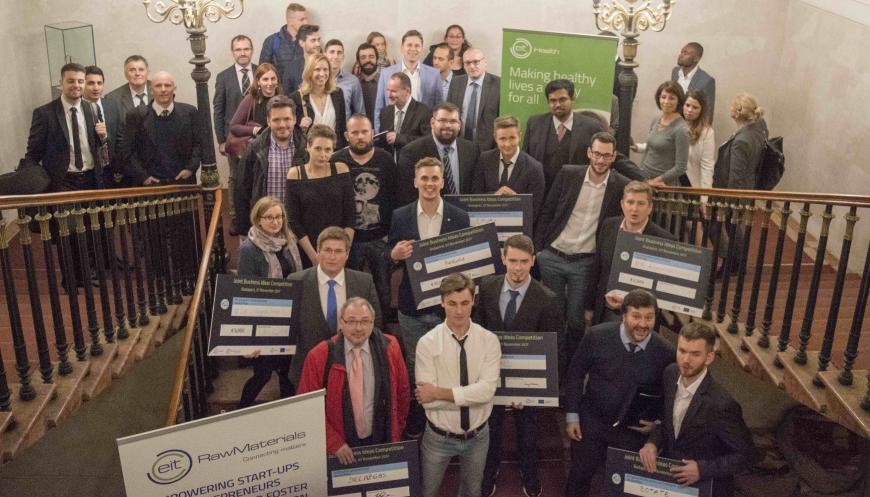 EIT RIS Business Idea Competition Finals
Central European winners announced!
Best business models or top entrepreneurs awarded up to EUR 10 000.
EIT Health and EIT RawMaterials transfer business skills to innovative entrepreneurs with a special focus on Central and Eastern Europe with the final pitches and an award ceremony for the winners of a business plan competition has taken place in Budapest, Hungary.
The winner of the health care session was a project called Fidens aiming to reduce Essential hand tremor for people with Parkinson's disease. Mantas Venslaukas, the inventor from Lithuania, showcased his first prototype, ViLim ball, and his goal is to improve this prototype and create a wearable device for long-term hand tremor stabilization. 
In the category of "Recycling and circular economy", the project RoSi was rewarded with a first price. Based on proprietary technology, the French team represented by Yun Luo provides complete solutions for recycling Silicon for PV & FBR-Silicon producers. 
In the raw materials session on "Going beyond discoveries and intelligent mine", Polish inventor Pawel Kawalec was the winner with his project Augmented Quarry, an idea that ensures safety and improves efficiency of mining in a sustainable way by real time data visualization for swift decision-making. And the first price in the category "Substitution of critical and toxic material" was won by Fedir Pankov, inventor of BioGOLD, coming from Ukraine, who developed a biotechnological process for the extraction of precious metals leaching from refractory gold ores with the intent of substituting toxic cyanidation process.
B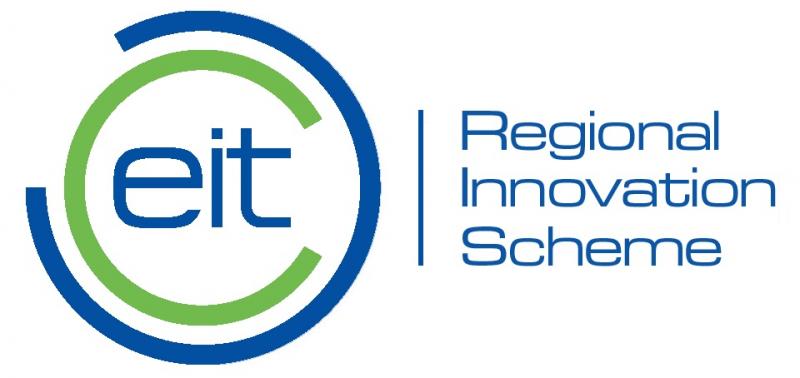 esides, for the tools and resources needed to their business growth, the winners are provided further tailor-made support by the Innovation Communities and the EIT's network of partners. "Companies fostering sustainable growth need high quality and tailor-made support to become competitive on the market and attract investment" — Balázs Fürjes, regional director of EIT Health InnoStars, member of the jury said. — "The organisation's outstanding business and technology network, as well as its achievements so far put EIT in an exceptional position to help these promising entrepreneurs in entering the international market and thriving. With EIT's assistant these start-ups are provided the opportunity for international networking, which enables them to learn from and make good use of the best practices shared by other successful companies."
"And EIT RawMaterials aims to significantly enhance innovation rates in the mineral and metallic raw materials sector. If an idea or project fits into our innovation scope and promises to contribute to our overall objectives, we offer any support needed in order to bring novel solutions successfully to the market!" — added Giorgio Recine, Business Developer and organiser of the respective raw materials related part of the call.
EIT Health and EIT RawMaterials, two of the EIT's Innovation Communities organised for the first time a joined Business Idea and Plan Competition under the EIT Regional Innovation Scheme.
Following two bootcamps in Tartu and Budapest during summer 2017, entrepreneurs mainly from the Central and Eastern European region were invited by EIT based on their business plans developed to the final pitches and the following award ceremony. Held in Budapest, on November 7th, the juries selected the winners of business ideas and plans finding solutions to challenges we face, from healthy living and active ageing to raw materials.

The winners:
Category: Health
Mantas Venslaukas – Lithuania; project: Fidens – A device for treatment of blood circulatory disorders and hands shake stabilizer for Parkinson's disease
Sándor Urszin – Hungary; project: Clavicont – Early detection of Parkinson´s desease
Alar Aints – Estonia; project: Kvintest – Endometriosis and infertility tests
Category: Going beyond discoveries and intelligent mine
Pawel Kawalec – Poland/Switzerland; project: Augmented Quarry – Real time data visualization for swift decision-making
Roman Slobodyanyuk – Ukraine; project: ROTATE – Round-trip haulage for open pit mines
Constantin Weigel – Germany; project: EHUAV – Application of a Drone for Hang-Up Handling in Multi-Level Underground Mining
Category: Recycling and circular economy
Yun Luo – France; project: RoSi – Silicon recycling from Photovoltaic wafer production sludge
Andreas Bittner – Germany; project: e-Top – Electrohydraulic Treatment of Photovoltaics
Lukas Haedicke – Austria; project: AMR – Advanced Metal Refinery
Category: Substitution of critical and toxic material, optimization of processes
Fedir Pankov – Ukraine; project: BioGOLD – Substitution of toxic cyanidation processes
Alberto Abanades – Spain; project: DECARGAS – Decarbonization of fossil resources for the direct production of pure graphitic carbon and hydrogen
Anrin Bhattacharyya – Austria; project: RECYRON – Recycling of Integrated Steel Plant Wastes for Iron Production
---
Catch up with the latest news from the EIT Community in the Newsroom.
Subscribe to the EIT Newsletter to get the best of the EIT Community's news in your inbox once each month.
Do you use social media? Follow us and get updates in your news feed.
Main Photo: EIT RIS Business Idea Competition Finals