EIT InnoEnergy ENTECH student wins at this year's Startup Weekend Munich
EIT InnoEnergy ENTECH Alumni, Anand Narasipuram, and his team OSHOS have won 3rd place at this year's Startup Weekend Munich.
Innovation Hub by EIT InnoEnergy and Burda Bootcamp will now jointly support the OSHOS team which aims at setting up a marketplace for smart home devices. The jury considered the team's achievements as the most marketable idea in the competition.
Anand came into the event with an innovative business idea, the desire to share this with others and to bring it to fruition. This led to the formation of the OSHOS team, which over the three-day competition worked intensively in creating a promising business case. Now with with the support received and the desire to move forward, we wish Anand and his team the best of luck in the near future!
Startup Weekend Munich is a  three-day event which had 84 participants and 13 teams. The participants got together in teams around an innovative idea and developed it into a concrete business model, all around the topic "Sustainable Technologies". Among others, EIT InnoEnergy was one of the sponsors of the event.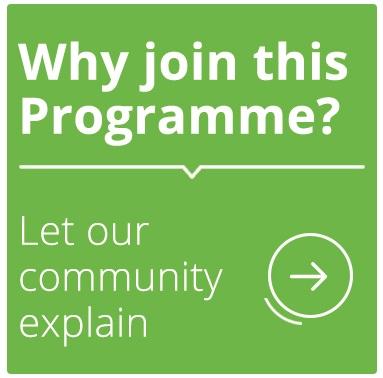 MSC ENTECH offers you a new way to think about your career in energy engineering. It focuses on inter-disciplinary practice, integrating creative, entrepreneurial and leadership skills, with the creation of new ideas, innovative products, services, processes and solutions. The programme gives you exceptional opportunities to engage with real-world challenges and the industry players attempting to solve them. Companies like Siemens, Bentley, Rolls Royce, Vattenfall, Schneider Electric and others are all involved in the programme to some extend.
MSc ENTECH is an international programme for an international industry. You will join students from all over the world at two different universities and one of Europe's leading business schools. After successfully completing the programme and your thesis, you will receive a double diploma in the form of a Master's degree from two of the following institutes:
Master of Science in Fluid Mechanics and Energetics, from INP: Grenoble Institute of Technology, France
Master of Energy Engineering and Management, from IST: Instituto Superior Técnico, Portugal
Master of Science in Energy Technologies, from KIT: Karlsruhe Institute of Technology, Germany
Master of Science in Energy Technology, from UU: Uppsala University, Sweden
---
Catch up with the latest news from the EIT Community in the Newsroom.
Subscribe to the EIT Newsletter to get the best of the EIT Community's news in your inbox once each month.
Do you use social media? Follow us and get updates in your news feed.
EIT Community:
Subject Audience:
Main Photo: EIT InnoEnergy ENTECH student wins at this year's Startup Weekend Munich