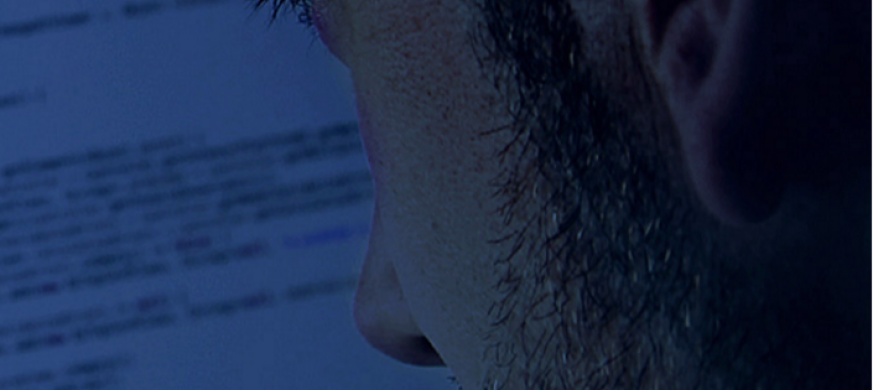 New distinction for EIT InnoEnergy's ground-breaking foreseeti!
We are proud to announce that foreseeti, a start-up supported by EIT InnoEnergy, has been named on the renowned Swedish "33-listan" for the second year in a row.
Revealed yesterday evening, the prestigious list acknowledges today's 33 most innovative tech companies in Sweden that have the potential of becoming tomorrow's stock market giants. Congratulations to the team!
With the ambition to identify companies that have the possibility to become this century's new corporations, the Swedish publications Affärsvärlden and Ny Teknik created in 2008 the most important and prestigious ranking in Sweden called "33-listan" (33-list) – Sweden's 33 hottest young technology companies.
For the tenth consecutive year, the 33-list was compiled jointly by Affärsvärlden and Ny Teknik editorial staff and presented at a large gala event in Stockholm last evening. The formal criteria for nomination are simple: companies based on an innovation, maximum of seven-years old and not listed on any stock exchange. But to have a chance to reach the final list, the companies should have great international potential with the ability to change the rules of the game in their industry.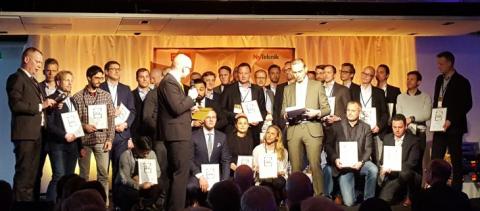 Foreseeti has developed a cyber security tool to protect smart grids and other critical IT infrastructure. They are forerunners in cyber security architecture management, empowering companies to proactively manage their cyber security using state-of-the-art technology. Foreseeti's flagship product, securiCAD®, is the first CAD-based approach within the industry.
'This is a great honor to be nominated again in the prestigious 33-list. Our goal to become the global leader in proactive cyber security management is ambitious, but this new nomination shows that we have all the prerequisites to achieve it', says Joakim Nydrén, CEO at foreseeti.
EIT InnoEnergy supported the innovation from the very beginning, first as an innovation project to further develop securiCAD product, and then via its Business Creation Services to support other areas of business growth and development.
'We have supported foreseeti from the very beginning and we are proud of this recognition', says Kenneth Johansson, CEO at EIT InnoEnergy Scandinavia. "At EIT InnoEnergy, our goal is to give our entrepreneurs the best possible start. We actively engage in our start-ups' work, challenging them to be better and to deliver greater results. The result is a series of new and viable technologies, sustainable businesses and an entrepreneurial spirit that encourages new ways of thinking'.
Read an article about foreseeti's 2016 nomination.
---
Catch up with the latest news from the EIT Community in the Newsroom.
Subscribe to the EIT Newsletter to get the best of the EIT Community's news in your inbox once each month.
Do you use social media? Follow us and get updates in your news feed.
EIT Community:
Subject Audience: