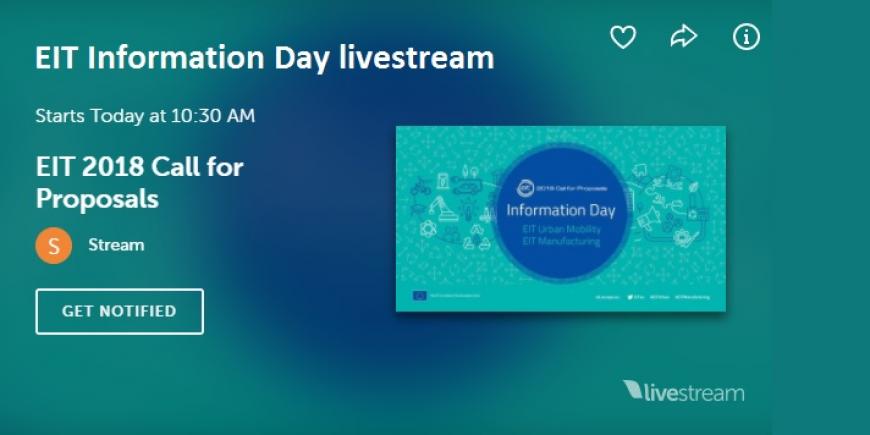 Tuesday 13 February @ 10:30. Don't miss the Info Day livestream from Brussels
Broadcast starts at 10:30.
The EIT Information Day on 13 February in Brussels will provide all who are interested in forming one of the two new Innovation Communities the chance to hear essential information and ask questions.
The Info Day opens with Jean-Philippe Gamal, a member of the Cabinet of Commissioner Tibor Navracsics, and Begoña Arano, Head of Unit, Innovation and EIT, from DG EAC, discussing the EIT within EU innovation and research.
An entrepreneur who received support from an EIT Innovation Community, Rajai Aghabi of EOLOS, will also give a talk on how the EIT empowers innovators and entrepreneurs.
Throughout the day, representatives of the EIT, the EIT Innovation Communities, and Directorates General will give talks.
Not everyone can be there, so watch the sessions and be informed.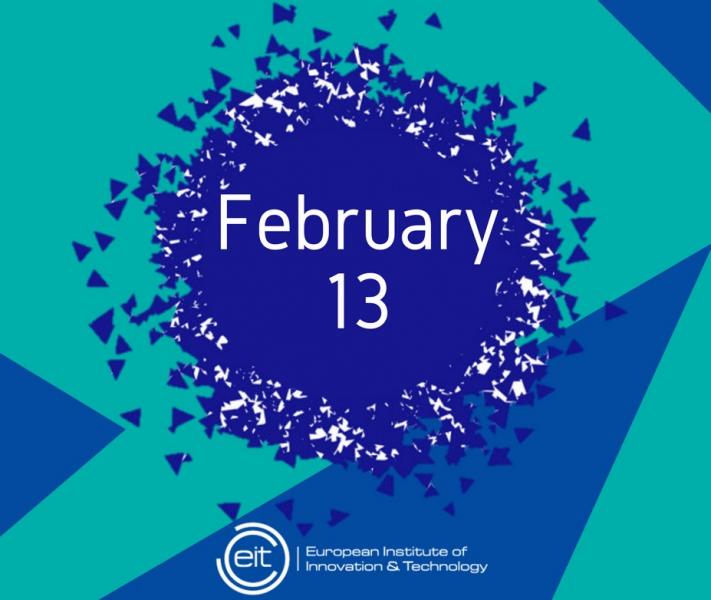 ---
Catch up with the latest news from the EIT Community in the Newsroom.
Subscribe to the EIT Newsletter to get the best of the EIT Community's news in your inbox once each month.
Do you use social media? Follow us and get updates in your news feed.
EIT Community:
Subject Audience:
Main Photo: EIT Call for Proposals Information Day livestream