EIT Urban Mobility Call for Innovation for the Business Plan 2023-2025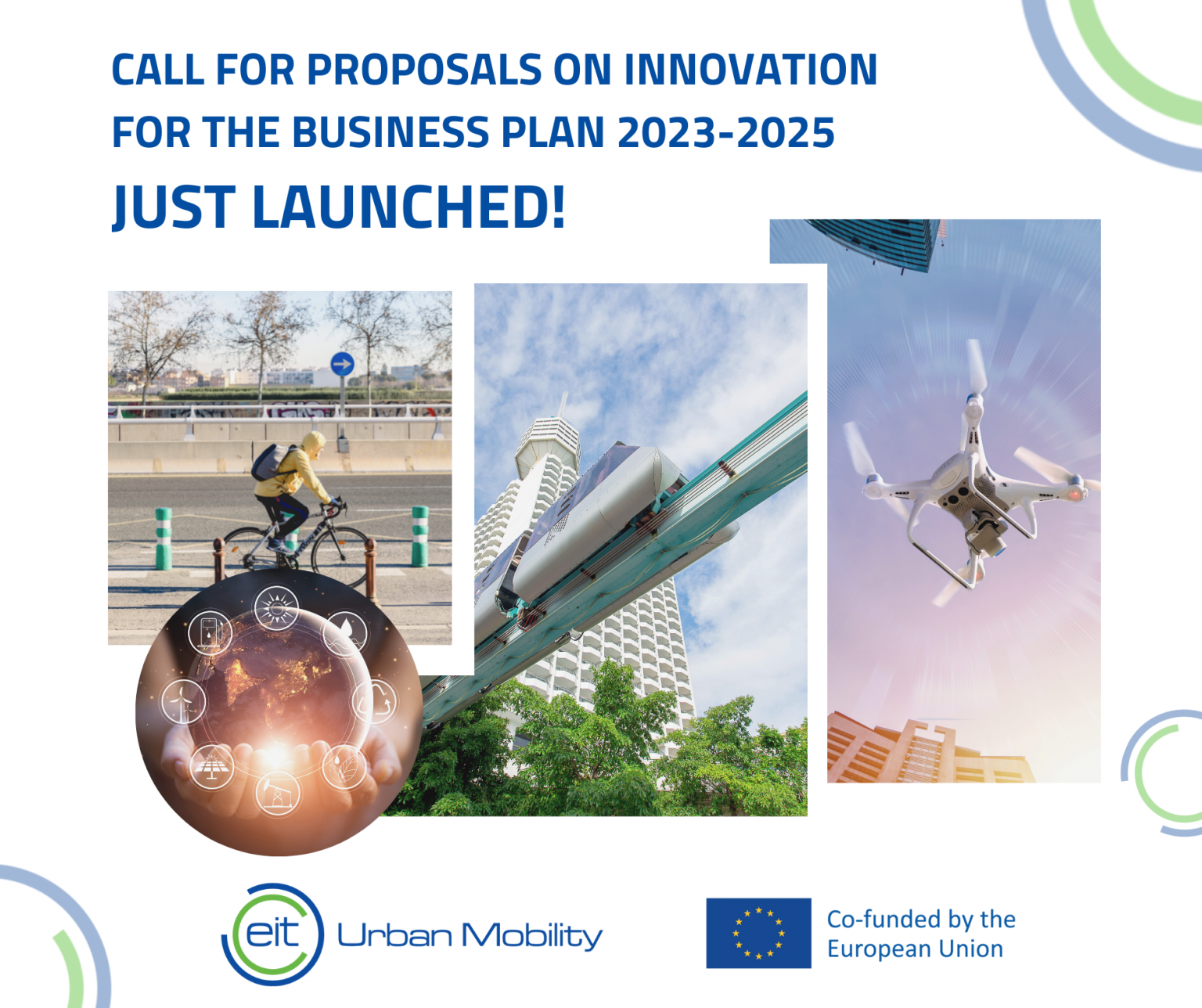 This year's Call for Innovation will focus on the same four City Challenges as last year: Active Mobility, Sustainable City Logistics, Energy and Mobility, and Future Mobility.
During 2021, the Climate Crisis and Covid-19 focused our attention on the pressing need for more action and less reflection on how we can create healthy, liveable, and sustainable cities. The Innovation Programme of 2022 is well placed to help us find practical ways to address these challenges. In 2022, the EIT Urban Mobility Community will develop solutions and products driving the use of second life batteries, alternative energy, grid/micro-grid management, tackling last mile pollution and congestion, autonomous delivery, active mobility, sustainable logistics, and creating dynamic shared spaces for both vehicles and pedestrians.
Retaining the same Challenge Areas was a decision made in consultation with the EIT Urban Mobility Community, and in considering the exceptional strength of the proposals and the quality of the partnerships received last year.
EIT Urban Mobiliy is looking forward to receiving your applications for inclusion in the Business Plan 2023-2025.
Main features of the call
The overall purpose of the Innovation Programme is to resolve challenges facing European cities to improve citizens' lives, by taking innovative ideas and putting them to the test in real life.
Urban mobility challenges include issues such as equality of access, eco-efficiency, physical and digital safety, harnessing of new technologies, population growth, and air quality. Within our action orientated innovation, we also address the regulatory and behavioural changes needed to improve urban life quality.
The Innovation Programme co-creates ideas that lead to the proposal of projects, the demonstration of new solutions, the development of living labs, and the creation of commercial value.
Over 250 urban mobility challenges were identified by cities across Europe. These challenges were reworked into 9 wider 'Challenge Areas'.
For the Call for Innovation, four challenge areas will be supported directly by the Innovation Programme: Active Mobility, Sustainable City Logistics, Future Mobility, and Mobility & Energy.
Contact details
Legal, Financial, Administrative and technical: procedurespmo@eiturbanmobility.eu
Events-Webinars: Innovationinnovationcall@eiturbanmobility.eu
To help applicants with the preparation and submission of their proposals, EIT Urban Mobility carry out a series of events before and after the call publication to ensure open, free and fair access to the wider mobility community.
You can find the calendar of events and information about the programme here.
Key Dates
Call opening: 28 February 2022
Call closing:  28 April 2022 at 17:00 CET
Eligibility and admissibility check: Mid-May 2022
Evaluation of proposals: May to beginning of July 2022
Communication of results: July 2022