Open Call for the EIC Women Leadership Programme (3rd cohort): Elevating female leadership in deep tech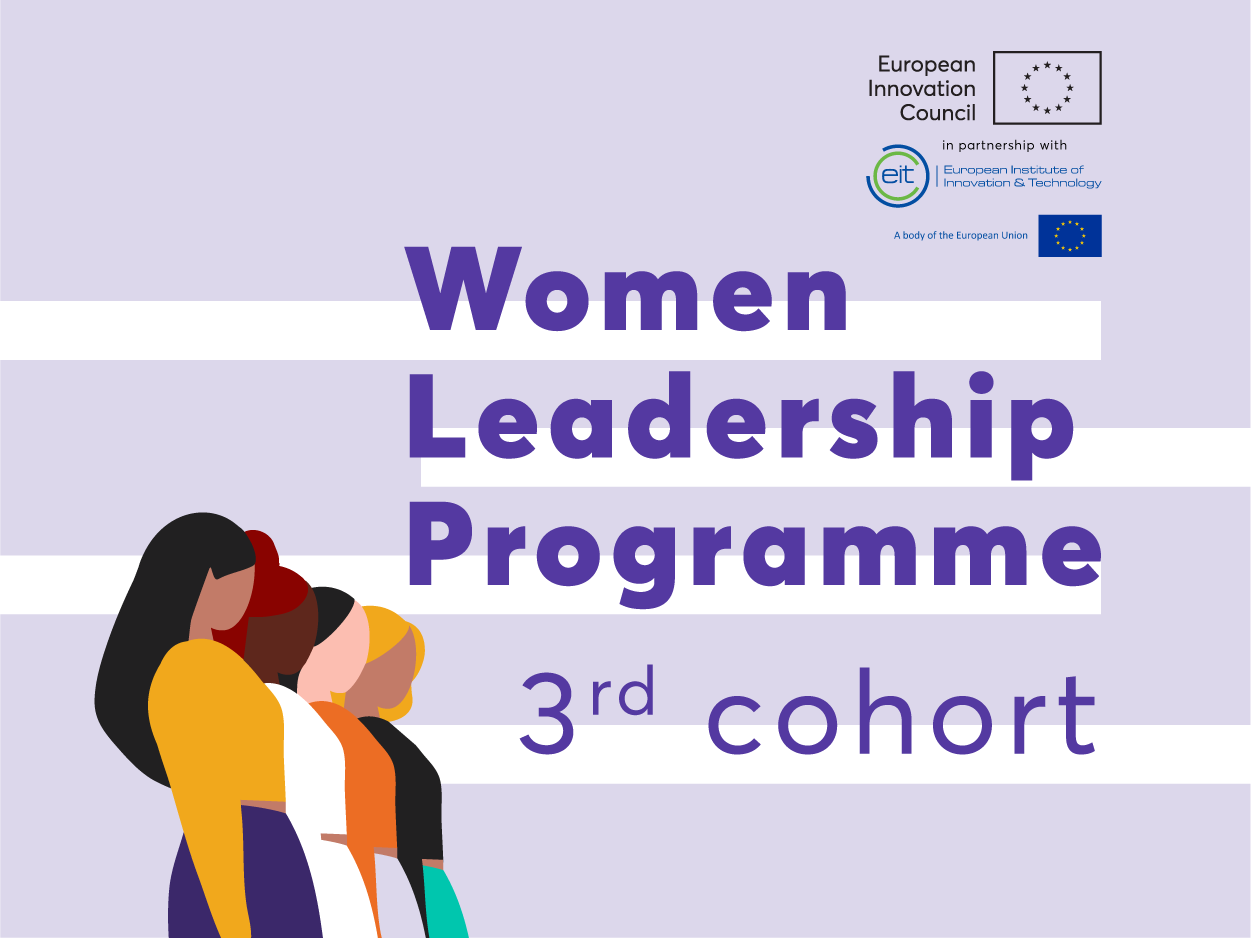 The European Innovation Council (EIC), in partnership with the European Institute of Innovation & Technology (EIT), is pleased to announce the launch of the 3rd cohort of the EIC Women Leadership Programme (EIC WLP).
Building on the success of previous editions, this cohort, running from April to June 2023, will offer EIC and EIT women entrepreneurs the tools and support to enhance their leadership and entrepreneurship skills. 
The WLP initiative supports, inspires, and empowers women to be innovators. This cohort will provide the selected entrepreneurs with training and networking events, as well as business coaching and mentoring opportunities for career development. 
If you would like to boost your leadership and entrepreneurial skills, make sure you apply before 17 March 2023.
Check out the testimonials from previous participants below or watch the recording of the last EIC WLP Award Ceremony.
Key components of the programme 
Training Sessions: deep dive into a variety of leadership and entrepreneurial topics  

Networking Events: expanding your contacts into the business world  

Coaching Scheme: addressing your business challenges  

Mentoring Scheme: unlocking your personal career development  
Before applying, please check the timeline of the EIC WLP activities to ensure your availability. 
Eligibility criteria  
The 3rd cohort of the EIC Women Leadership Programme is dedicated exclusively to entrepreneurial women who run or are employed by small and medium enterprises awarded under the following EIC and EIT schemes: 
SME Instrument Phase I and Phase II  
EIC Transition 
EIC Pathfinder 
EIC Accelerator
Seal of Excellence under Horizon Europe
Women TechEU (2023 batch)
EIT (all KICs)
This programme is for you if you are a woman and an entrepreneur in a management position who wants to strengthen your entrepreneurial skills and expand your network. You are also eligible if you work within established companies and aspire to take over leadership positions in business development.
We are looking forward to welcoming you into our community of innovative women and helping you take your business career to the next level.