The European Institute of Innovation and Technology

(EIT) continues to firmly

support

Ukraine

in the face of the Russian invasion.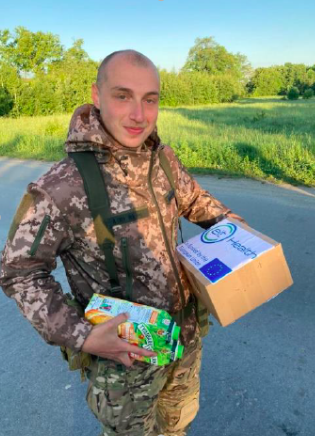 We have expanded our programmes to ensure the refugee population can continue their educational and vocational progress here in Europe and prepare to rebuild Ukraine with more advanced skillsets and entrepreneurial experience.
Our help will not stop here. We are strengthening cooperation with Ukrainian universities and businesses while launching new grant programmes that will promote business creation among young Ukrainians.
As we approach one full year of this war, we are using this opportunity to take stock of what we have been able to achieve and announce the opportunities that will be open to Ukrainians in 2023.
Here

is what we have delivered so far:
Between February and August 2022, 500 000 vital pieces of medical equipment, 250 000 medical dressings, 131 000 antiseptic kits, and other critical medical aid was delivered to Ukraine
Here

is what we will deliver in 2023:
Girls Go Circular will train up to 500 Ukrainian girls in the first half of 2023 in digital and entrepreneurial skills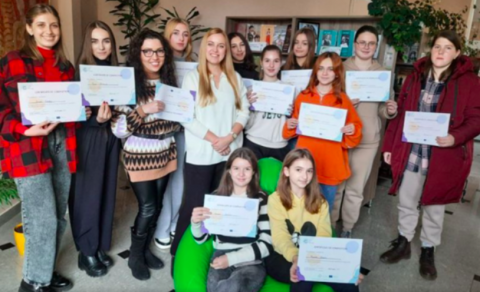 At least 16 more Ukrainian institutions will be able to join the HEI initiative this year through our 2nd and 3rd Call for Proposals and receive up to EUR 750 000 for their proposed projects
New European Bauhaus projects are underway in Ukrainian cities, experimenting with new models of urban design to rebuild and resettle Ukrainian communities

A physical EIT Community RIS Hub will be established in Ukraine by the end 2023. The Hub allows on-the-ground accessibility, awareness-raising, and Cross-KIC capacity-building activities
From 2023, a multi-pronged, Work Package dedicated to supporting Ukraine will be rolled out with the main objective to strengthen the innovation ecosystem in Ukraine and to prepare it for closer cooperation with the EU and integration with the RIS area.
Tools now available for Ukrainians:
The New Ukrainian School Hub (NUS) catalogue is Girls Go Circular's free and open-resource platform with digital learning materials and tools in Ukrainian. It is managed by the EU EdTech Alliance.
Who is who - Temporary protection for displaced persons from Ukraine online platform providing information for all EU+ countries and links to other EU Agencies initiatives.