Education
One of the main added values of the EIT is to integrate the education dimension into the innovation web, as it has often been absent from the more traditional research-business partnerships.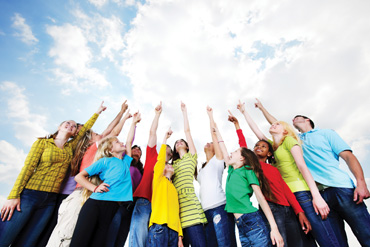 The EIT supports the creation of tomorrow's entrepreneurs and promotes a real change of mindset towards an entrepreneurial culture and attitude. By investing in the EIT, Europe invests in the talent of tomorrow who will not only create new start-ups but also contribute to innovation in existing companies, thus becoming a source for growth.
With this perspective, the Knowledge Innovation Communities (KICs) have developed their own education programmes that have a very strong focus on the delivery of entrepreneurship and innovation skills, and that are more tailored to the needs of the European innovation system.
KICs' higher education partners focus on developing innovative curricula that provide students, entrepreneurs and business innovators with the knowledge and skills necessary for a knowledge and entrepreneurial society. These innovative programmes are based on partnerships between different universities, companies and research centres that collaborate closely and offer double degrees, international and cross-sectorial mobility experiences, as well as applied innovation and entrepreneurship education.
In 2011 (the first year of fully-fledged education activities by the KICs) the EIT attracted more than 600 students. By the end of 2012, the EIT expected the KICs to have attracted more than 1300 students with a specific focus put on the Master's programme (for more on this, check the Education Spotlight):
In more details:
 
2011-2012
Prospects 2012-2013
Master
PhD
Summer
school
Master
PhD
Summer
school
Climate-KIC
46
31
115
80
60
180
EIT Digital (EIT ICT Labs)
0
0
268
200
50
360
KIC InnoEnergy
155
0
0
345
69
0
TOTAL
201
31
383
625
179
540
 
In the context of a proposed total budget of EUR 3.18 billion for the EIT from 2014 to 2020, more funding will be available for EIT education activities. Therefore the EIT, through its KICs, is expected to train 10000 Master's students and 10000 PhD candidates in new curricula combining excellent scientific and technical content with a strong entrepreneurship component during this period.
Education for Creativity, Innovation, and Entrepreneurship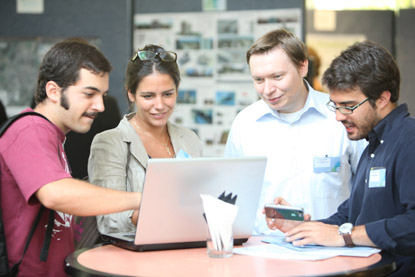 The hallmark of EIT educational programmes is to not only to educate students to know, but also to know what to do and how to solve real life problems, all framed within an entrepreneurial mindset.
EIT-labelled educational programmes at Master and PhD levels foster students to become more creative, innovative and entrepreneurs. This is why EIT-specific quality criteria and EIT overarching learning outcomes are applied.
EIT-specific quality criteria for EIT-labelled degree programmes:
Robust entrepreneurship education
Highly integrated, innovative learning-by-doing curricula
International and cross-organisational mobility, the European Dimension and openness to the world
Access policy and joint outreach strategy
EIT-labelled programmes ensure that students demonstrate skills and competences in all the following areas:
Creativity
Innovation
Entrepreneurship
Research
Leadership