EIT Innovation Forum
Budapest, Hungary
Save the date!
More information coming soon
The EIT Awards promote innovation and encourage entrepreneurs by putting the most innovative ventures, entrepreneurial graduates, innovation teams and women from the EIT Community in the spotlight. They create role models for change.
The EIT CHANGE Award recognises graduates of EIT education programmes who spur innovation and entrepreneurship, inspiring change for a sustainable future.
The EIT INNOVATORS Award recognises teams from our Innovation Communities that develop high-impact products and services for a sustainable future.
The EIT VENTURE Award recognises successful start-ups and scale-ups that have been supported by the EIT's Innovation Communities through dedicated business creation and acceleration programmes.
The EIT WOMAN Award recognises the outstanding achievements of women entrepreneurs and leaders from our Innovation Communities.
Meet the EIT Awards nominees 2018 here →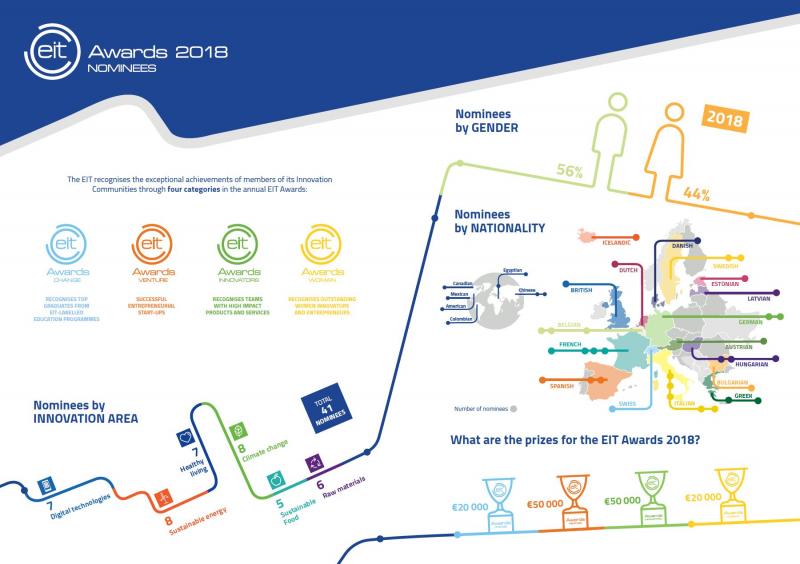 Click on the infographic to see it in its full glory.