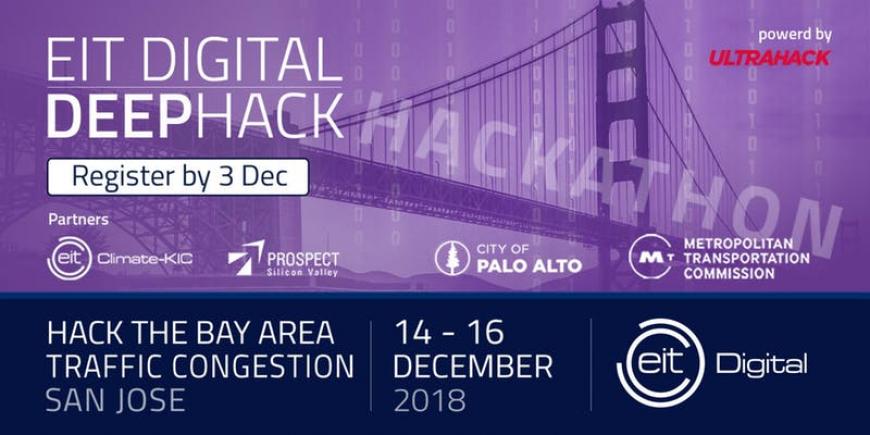 Register by 3 December!
EIT Digital in cooperation with Ultrahack, EIT Climate-KIC and ProspectSV, are hosting a Hackathon to solve the San Francisco Bay Area's traffic problems. The Hackathon will run from 14 to16 December, in San Jose, California.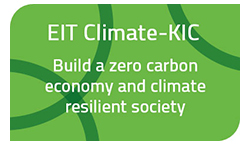 As a matter of fact, traffic in the Bay Area is congested and the trend is not looking good. Congestion will not only cause increased annoyance and stress, but also longer travel times, increased greenhouse gas emissions and productivity losses. The city of Palo Alto has found that the main cause for greenhouse gasses and congestion in the city are single occupancy vehicles entering the city. San Francisco has seen congestion strongly increased with the rise of ride sharing.
With the growing number of alternative transportation means (like bike, ride and scooter sharing) consumer's options to move from A to B within bay area have rapidly increased as well. Consumer choices will determine how these options will be utilised and determine how the problems will be resolved. Consumers base their transportation choices upon personal priorities, long term objectives and policies. But do policy makers and consumers fully understand the tradeoffs and implications of their choices, keeping factors like greenhouse gas emissions, congestion, travel time and price in mind?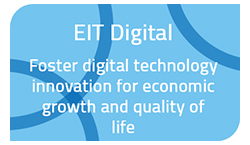 This is a challenge to leverage Digital Technology to help improve congestion and thereby reduce greenhouse gasses, by creating scalable and sustainable solutions!
Win up to USD 9 000 from the prize pool! Register by 3 December!
---
---
Prospect SV Demo Center 1608 Las Plumas Avenue San Jose, CA 95133 United States