13 start-ups won EIT Health Scandinavia Headstart Awards 2019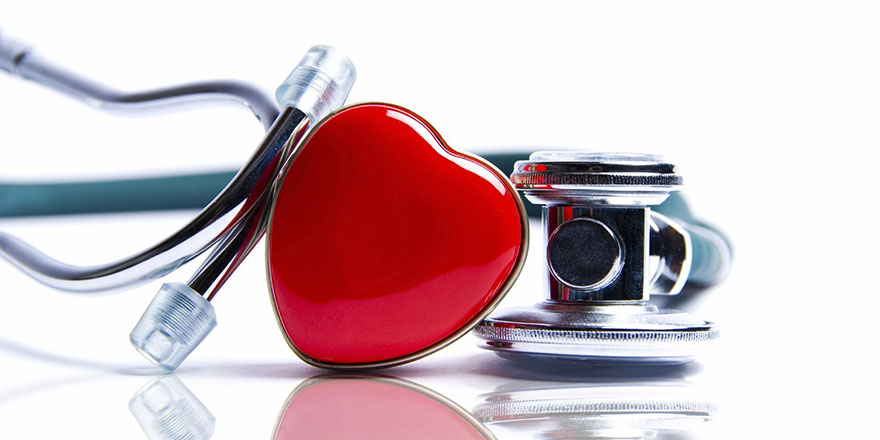 Winners receive funding to help take their healthcare innovations to market. 
Thirteen start-ups were officially named today as winners of the 2019 EIT Health Scandinavia Headstart Awards. Chosen from around 40 applicants, the winners come from all over Scandinavia and will receive funding that helps them take steps towards market launch and commercialisation. 
The selected start-ups represent solutions in biotech, medtech and digital health. Their innovations address a range of challenges, such as cancer diagnostics, multi-parametric tests, surgical equipment, medical technologies related to Alzheimer's, cancer treatment software, dental implants, machine intelligence systems, rehabilitation and stroke detection.
The EIT Health Headstart programme is designed to help European early stage life-science start-ups and SMEs by providing them with up to EUR 50 000 in funding to:
Support the next steps towards the market and shorten time-to-market for innovative products and services.
Verify the need for the product or service, and the benefit of the product or service for users, customers, health care providers and also for the EIT Health partners.
Increase the possibility of attracting further private investment.
The applicants chosen by EIT Health Scandinava were evaluated by high-level experts representing the different regions in the Scandinavian-Estonian EIT Health node.
The winning start-ups and SMEs are located in most Scandinavian regions, from Uppsala and Stockholm, to Skåne, Copenhagen and Estonia. They are supported by academic, business and public partners from EIT Health Scandinavia.
We are excited to welcome these new health innovators to our EIT Health family, and support them on their journey to realise innovative solutions for European citizens and healthcare improvement.

Christos Vaitsis and Zara Pons-Vila, Business Creation, EIT Health Scandinavia
The list of the Scandinavian companies granted funding are:
Collective Minds Radiology AB, Stockholm, Sweden: bringing radiology to the new digital era by offering human and machine intelligence in a secure and compliant cloud environment to improve diagnostic accuracy and get patients to treatment faster.
A23 lab, Stockholm, Sweden, is a Karolinska Institute spin-out that runs multiparametric tests: The first test is Stockholm3, the EIT Award winning prostate cancer test. The A23 lab will revolutionise quality tools and distribution aspects of virtually any multi-parametric test, starting with Stockholm3.
OncoAlgorithm, Stockholm, Sweden, is a Karolinska Institute spin-out that provides AI based products and algorithm-based test scores, initially for prostate cancer diagnostics, and for any disease in the longer term. The technology changes the business balance in that algorithms and quality markers are provided safely from a central cloud location.
Saga Surgical, Helsingborg, Sweden: reinventing the medical needle - for safe use in the era of antibiotic resistance.
BIOMETRIC, Tartu, Estonia: Turning our experiences into more efficient and accessible treatment, and making same day dental implant placement possible with just one click. Combining 20 years experience in the field of Implantology, digitalisation and product design, BIOMETRIC aims to become the next innovation leader in the global dental implant industry.
CathPrint, Stockholm, Sweden: They propose a new approach in manufacturing Diagnostic Electrophysiology catheters (SmartCath) based on flexible, stretchable and reflowable electronics, which enables production of ultra-high-density catheters for high-definition cardiac electroanatomic maps, increasing the diagnostic capacity and efficacy of procedures to solve arrhythmias.
VIOBAC, Copenhagen, Denmark: Today, there are no solutions that prevent catheter associated urinary tract infections (CAUTI), which is the most common hospital acquired infection in the world. VIOBAC aims to solve this significant problem using UV-light - without the use of antibiotics, reducing unnecessary costs, discomfort, morbidity and mortality.
MM18 Medical, Uppsala, Sweden: We have a unique rapid and objective method to examine prostate biopsies by using a software for computer image analysis. By application of an antibody stain, all normal prostate biopsies can automatically and safely be excluded from further examination. Workload for diagnosis will be reduced with over 50 percent and patient waiting time considerably shortened.
Oncodia, Uppsala, Sweden: We will empower healthcare providers with regulatory compliant software to more accurately find the tumour mutations controlling treatment decisions and will therefore help to control the rapidly increasing treatment expenses for new targeted cancer drugs and checkpoint inhibitors.
OptoCeutics, Copenhagen, Denmark: We develop medical light that can restore the neuronal activity of Alzheimer's patients and reduce plaque accumulation, which can turn out to be a breakthrough discovery that can lead to the development of new medical technologies. The technology is based on known gamma light therapy research, but combines the light in a new way that the flickering is non-perceptible and thus not hindering vision or causing discomfort.
TIBA, Copenhagen, Denmark: We leverage Nobel-prize winning psychology and machine learning to 'nudge' people to change unwanted habits. TIBA achieved PoC by testing with more than 85 people. The test persons changed their habits in 20-40 days, and lost on average 5.8 kg in the process. The platform can be applied to address multiple health-related habits with consumers and is also being applied within the workplace towards leadership behaviour.
Medotemic AB, Lund, Sweden: We develop solutions for active rehabilitation of disabling limping, using proprietary algorithms, to help people recover from injury or surgery-related walking asymmetry.
Umansense, Lund, Sweden: We have developed StrokeAlarm, a new and groundbreaking product that quickly detects a stroke, and then alerts so that the patient can get to the hospital in time for curable treatment, thereby expanding the recently developed effective stroke treatments to the 75 percent of stroke patients who today arrive too late for treatment.