Hans Joachim 'John' Schellnhuber, Climate-KIC's chairman and director of Climate-KIC partner the Potsdam Institute for Climate Impact Research (PIK) says the global climate deal reached in Paris last night "is a turning point in the human enterprise."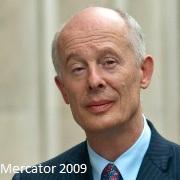 He said: "The spirits of Paris have defeated the ghosts of Copenhagen! Reason and moral combined at the COP21 to deliver a historical climate agreement that finally transcends national egotisms. The target of limiting global warming to well below 2 degrees and aiming at 1.5 degrees is more ambitious than expected, yet fully in line with the scientific risk assessment."
Schellnhuber added: "If sincerely operationalised, the Paris agreement will induce the decarbonisation of the world economy by the middle of this century. The current emissions reduction pledges (INDCs) of most countries, however, are insufficient and have to be adapted to the new level of ambition in the next few years. Still, this is a turning point in the human enterprise where the great transformation towards sustainability begins."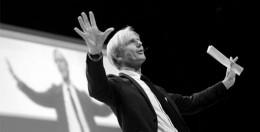 Bertrand van Ee, CEO of Climate-KIC, the EU's main climate innovation initiative, said last night: "President Obama ended his speech at the opening of the COP21 climate change summit with 'Let's get to work.' I would now like to recall those words on the day of the historic Paris Agreement. Business faces the choice, either to shape the needs and impacts of a zero carbon future, or to be shaped by it."
"The deal struck in Paris today has unlocked a blue ocean of uncontested opportunities for business. The trajectory of staying well below two degrees warming is achievable, but achieving it requires a major shift in the global economy. That shift represents a highly lucrative economic opportunity. Already, there's a $5.5 trillion market for low carbon technologies and products. And that's just the tip of the iceberg," said van Ee.
Van Ee added: "A single silver bullet will not be sufficient to bring about the systemic change required. We need an armoury of silver bullets to transform how we live, what we consume, and how we do business."
Cutting-edge innovations
Climate-KIC has already spawned a range of those cutting-edge innovations, from climate change mitigation technologies, such as carbon negative power technology Cogent Heat Energy Storage Systems (CHESS), through to Aqysta, a hydro-powered irrigation pump that can double crop yields in developing countries, without using any fuel or electricity. Last year 40 Climate-KIC start-ups won funding of over €1 million, with one entrepreneur, tado°, winning €10 million.
EU Climate Action and Energy Commissioner Miguel Arias Cañete said: "This agreement is a major win for Europe. But more importantly, it is a major win for the global community. Europe has led the efforts in Paris to get an ambitious and legally binding global climate deal."
"We succeeded. Now, what has been promised must be delivered. Europe will continue to lead the global low-carbon transition we have agreed," Cañete said.
Last week, newly released research from Climate-KIC revealed that most European business leaders have prepared strategies to respond to climate change, but with a lack of focus on innovation. As a result, those strategies are likely to be ineffective for a 2°C trajectory.