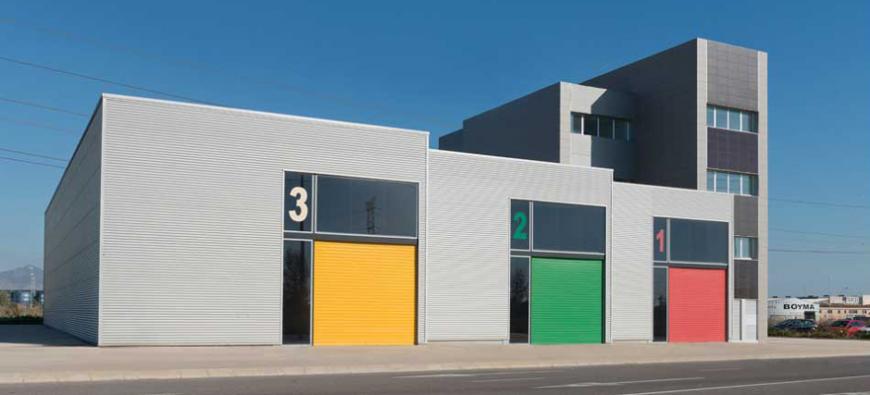 A new Climate-KIC supported building technologies living lab has opened its doors in Spain's Valencian Region.
The new CIES Living Lab is located in Castellón and part of Climate-KIC's flagship Building Technologies Accelerator (BTA) programme. The facility welcomes applications from cleantech businesses looking for office space – or for an environment to test new sustainable building technologies.
With extremely low rents, the lab offers an attractive office location for sustainability businesses. Luis Gargori from the city council of Castellón explained: "The CIES Living Lab is open for companies and start-ups dealing with a low carbon emission economy that need a space to develop their professional activities."
Castellón is a city of over 180,000 located in the Valencian Region, north of Valencia where Climate-KIC operates a regional centre. Climate-KIC's living labs are living laboratories: real-life homes and offices that provide ideal environments for the testing of new sustainable products and systems, together with users.
Open for business
The facility is composed of 22 offices of different sizes and six industrial units with an area of 140 square metres each. It also has common areas, including a a reception, meeting rooms and a conference room of 50 square metres.
Companies interested in occupying one or more of the new offices can directly contact the Castellón City Council to get more information by contacting luigar@castello.es. Entrepreneurs interested in testing their sustainable building products or technology are invited to contact pesparza@five.es.
The living lab website at www.cieslivinglab.com also provides more information and further contact details. The centre is a joint project between industry, research and the public sector and run by the Valencia Institute of Building (IVE), the city council of Castellón and the Ceramic Institute of Technology (ITC).
Building Technologies Accelerator (BTA)
The Building Technologies Accelerator (BTA) is one of Climate-KIC's flagship programmes and supports the development of sustainable building technologies and stimulates their dissemination into the market.
Climate-KIC currently supports six living labs, the Concept House Village The Green Village in the Netherlands; the HSB Living Lab in Sweden; the House of Natural Resources NEST in Switzerland and the CIES Living Lab in Spain.
For more information about Climate-KIC's BTA programme visit the programme overview or contact bta@climate-kic.org.