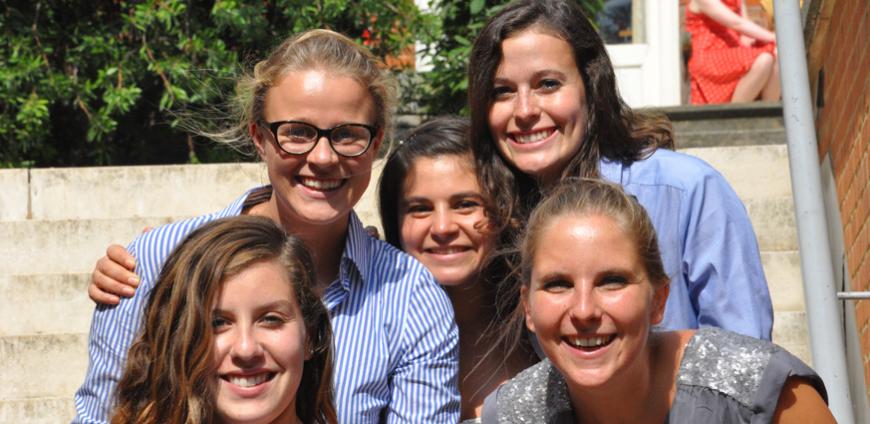 Over 100 students pitched their business ideas to expert juries in London and Valencia last week (5 September), marking the end of Climate-KIC's 2013 summer school "The Journey".
The 5 September events were part of this year's edition of Climate-KIC's summer school, which started in July and saw over 180 students from all over the world travel across Europe to participate in a programme focused on how a solid base in climate science can be used to start innovative businesses.
Last month, 70 additional students had already pitched their ideas to a jury in Berlin.
Massive impact
Last week jury members, representing the sustainable finance, health; space and entrepreneurship sectors, were presented with a total of 24 new business ideas at the Royal Geographic Society in the UK and the University of Valencia in Spain.
Tauni Lanier, a sustainable finance investor who sat on the jury in the UK, said:
I'd like the students to remember that innovation comes in baby steps. Sometimes, innovations are put together in a way that the magnitude and the impacts are massive.
Pierre-Philippe Mathieu, who sat on the jury in Valencia on behalf of the European Space Agency (ESA), stressed the amount of energy contributed by the students to "transform the climate crisis into a real business opportunity."
It was good to hear from the future generation of European entrepreneurs, bringing together good ideas, exciting stories and innovative technologies

Pierre-Philippe Mathieu
Chemical storage and water management
In the UK, experts awarded the best innovation prize to two student teams: "SunPEARL", a chemical storage system and pump for efficient storage and heating from solar panels and "Sustainable Irrigation Management Systems (SIMS)" which targets farmers in India with a device to optimise water to crops and reduce emissions from diesel pumps.
The UK jury also awarded 'best pitch' to an all-female group of entrepreneurs with a product to reuse shower water for flushing toilets. The impressive pitch had a winning slogan: "Don't waste it but save it".
Today, there were at least two really innovative solutions to really interesting challenges.

Tauni Lanier
Scaling up charging infrastructure
The expert jury in Valencia awarded the best innovation prize to "Da Birdy", a start-up promising customers the ability to fast-charge electric vehicles (EV) at attractive places within and between cities by using public transport overhead lines that are already in place.
"Municipalities will finally have a means to profile themselves visibly as a green and EV promoting city and reach their climate change related targets," the team says in its plan.
Fantastic ideas from really bright, hard-working people. My message to the students is: go out and be entrepreneurs and make a difference.

Andrew Burford, Climate-KIC's UK-based business coach
For a student perspective on the Climate-KIC's summer school, visit the Climate-KIC blog. To find out how to take part in 2014, click here.