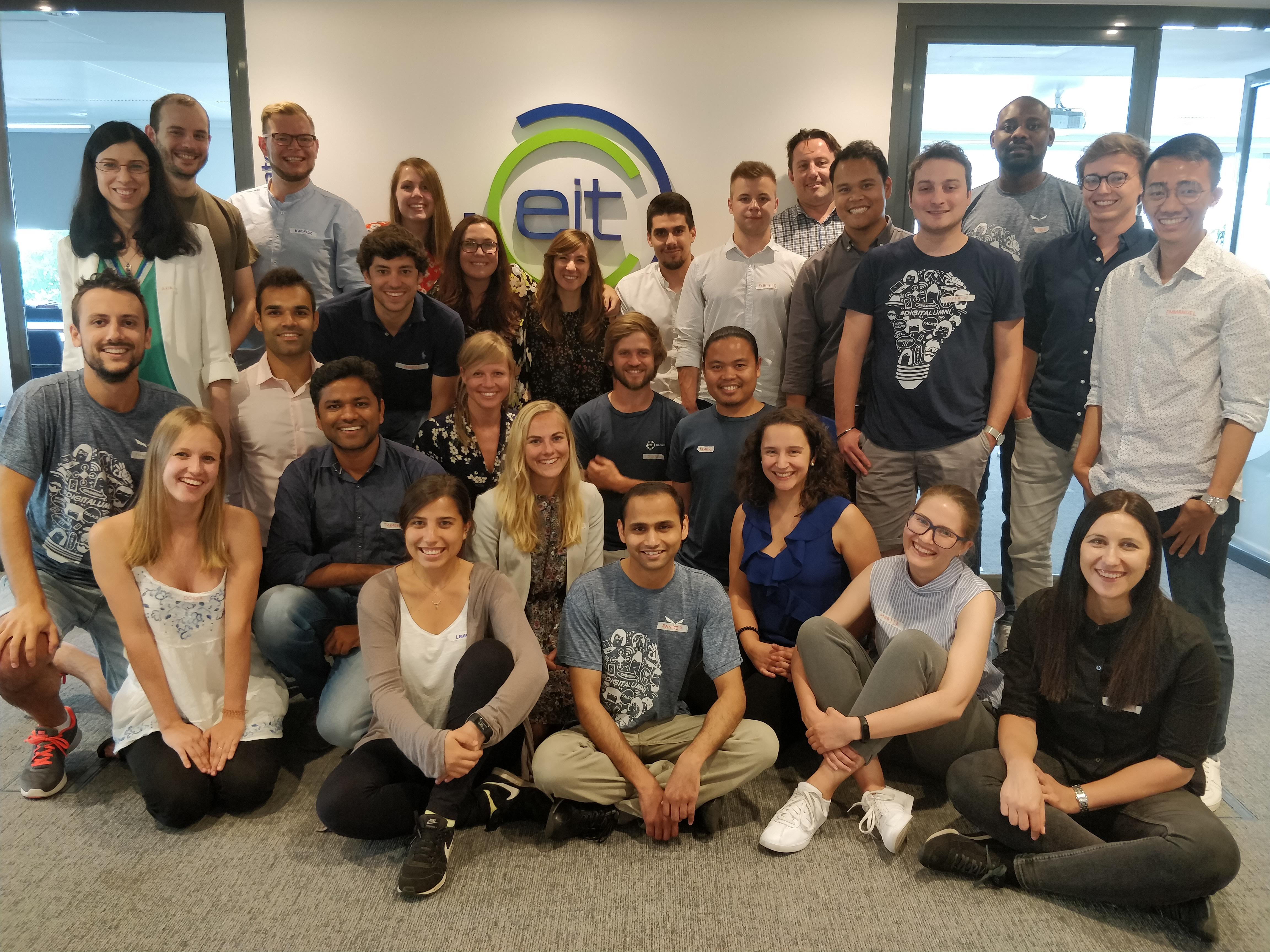 On Saturday 30 June, the Boards of the EIT's Alumni Communities assembled to discuss strategy and define the values of our Community at the annual EIT Alumni Board of Boards meeting.
The EIT Alumni Community continues to expand, as more and more alumni graduate from EIT education and business acceleration programmes, but also as new Alumni Communities join our network of networks.
This growth was certainly displayed at this meeting, where not only did they welcome 30 participants, but they also had the opportunity to welcome EIT Raw Materials Alumni into our family for the first time.
To reflect this expansion, the EIT Alumni thought it appropriate to host the meetings in a new location -Brussels, an ideal location for collaboration and home to the new EIT House!
The meeting kicked off with a group speed-dating session followed by a number of highly diverse discussions.
Following a brief round of updates from each Alumni Community, we dove into an intense discussion on a combined Community feedback presentation. This gave all participants the opportunity to outline what the EIT Alumni means to them, how the EIT Alumni positions itself as the 'umbrella' of the other Alumni Communities, and to explore the added value that arises from being part of a multidisciplinary network of networks such as ours.
Much of the afternoon was taken up by knowledge exchange. Tables were divided into five topics: event organisation, leadership, community engagement, team-building, and social media. Participants were invited to flow around the room, engaging in which ever topic best suited them and their position in the EIT Alumni Community.
The chance to exchange knowledge between Alumni Communities is one of the prime benefits of the Board of Boards meeting. All are at different stages of maturity, so an afternoon dedicated to the sharing of best practices was very popular among all who attended.
---
Catch up with the latest news from the EIT Community in the Newsroom.
Subscribe to the EIT Newsletter to get the best of the EIT Community's news in your inbox once each month.
Do you use social media? Follow us and get updates in your news feed.