OASIS Loss Modelling Framework will provide skills to understand how catastrophe models can be used in natural catastrophe risk management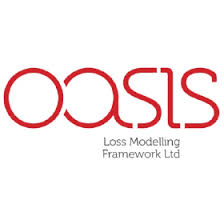 EIT Climate-KICs new Massive Open Online Course (MOOC), developed by OASIS LMF, is freely available online to anyone interested in learning about catastrophe modelling. Four modules provide insight into hazards, vulnerability and financial consequences, and teach participants how the OASIS tools are used for catastrophe modelling.
Supported by EIT Climate-KIC's Climate Risk Information Flagship Programme, and the UK Natural Environment Research Council (NERC), this course gives learners the opportunity to understand how catastrophe models can be used in natural catastrophe risk management, including extreme weather events and an increasingly hostile climate.Used for over 30 years by insurance and re-insurance providers across the world, catastrophe models have evolved rapidly over the past years. The need for catastrophe modelling across sectors has become more evident, with the potential to benefit not only the insurance sector, but also businesses, academics and governments across the world, anticipating the risks related to the increasing volume and intensity of natural disasters.
Catastrophe modelling can benefit the wider society by increasing the understanding of catastrophe risks and providing essential information about the risks of economic losses from catastrophic events.
Malte Schneider, Director of Decision Metrics and Finance at EIT Climate-KIC said, 'By opening up catastrophe risk modelling to a wide audience, this MOOC is part of a broad effort to enhance the ability of communities to understand risk and protect themselves against severe climate-related and other natural hazard'.
Dickie Whitaker, CEO of OASIS LMF said, 'The MOOC will be useful for anyone; academics, regulators, corporations and governments wanting a better understanding of the risk profile of natural catastrophes'.
In-depth papers, videos, quizzes and downloadable learning materials make learning easy and enable participants to go through the course in their own pace.
---
Catch up with the latest news from the EIT Community in the Newsroom.
Subscribe to the EIT Newsletter to get the best of the EIT Community's news in your inbox once each month.
Do you use social media? Follow us and get updates in your news feed.